Around the Hall: Ferrell among nation's best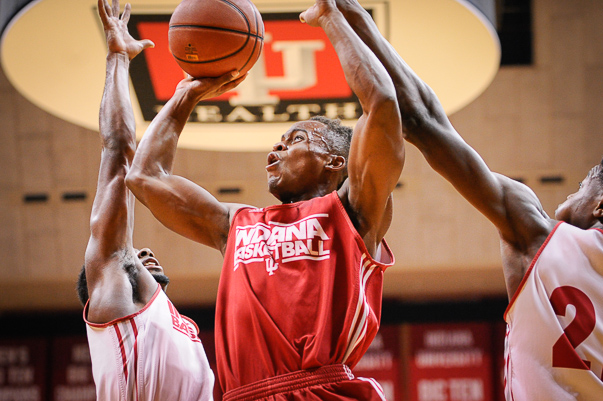 Around the Hall is recommended reading from the Inside the Hall staff.
· Yogi Ferrell is the 37th best player in college basketball according to SBNation.com and James Blackmon Jr. is listed among "50 more who just missed" the top 100.
· Nike announced Charlotte Hornets rookie Noah Vonleh is one of three rookies to recently join the Jordan Brand team.
· Ferrell and Blackmon are a big reason why Indiana is one of the top 20 backcourts in America, according to NBCSports.com and Ferrell was also listed as the fifth best lead guard in the country by NBC.
· ESPN.com released its preseason power rankings and the Big Ten has five teams in the top 25.
· In an ESPN Insider piece (premium link), ESPN.com's Jeff Goodman picked Indiana to finish eighth in the league.
· In a season primer of sorts, the Associated Press writes that Indiana is changing its attitude to change its course.
· Zach Osterman's takeaway from Hoosier Hysteria: Hanner Mosquera-Perea is better.
· Ken Pomeroy details what factors play into his preseason ratings, which have Indiana slotted at No. 26 nationally.
· Four former Indiana players are on NBA rosters to begin the 2014-2015 season: Eric Gordon, Victor Oladipo, Cody Zeller and Vonleh.
· The one-month contract that D.J. White signed in Spain expires next week.
Filed to: Hanner Mosquera-Perea, Noah Vonleh, Yogi Ferrell