Big Ten writers pick Indiana to finish ninth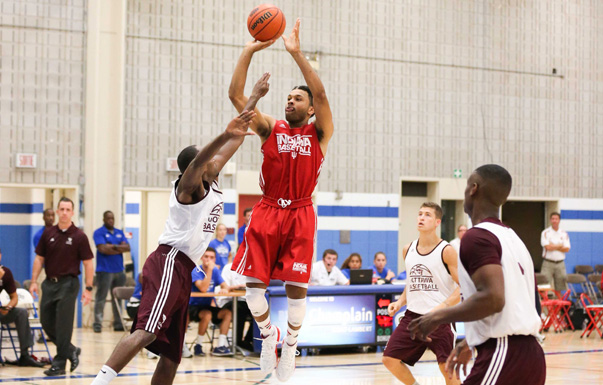 The Big Ten conference won't release an entire preseason poll at Thursday's Big Ten Media Day in Chicago, but will instead unveil just the league's top three teams in the preseason.
Ohio State beat writer Bob Baptist of the Columbus Dispatch completed his annual poll of Big Ten writers (27, up to two per program) for the upcoming season and released the results this morning.
The league's media voted Indiana to finish ninth.
Indiana received 163 votes, which was 33 behind Illinois and just one ahead of Maryland, which was picked to finish 10th. The media's top three teams, according to the poll conducted by Baptist, are Wisconsin, Ohio State and Michigan State.
The full poll is available after the jump.
Wisconsin (378)
Ohio State (322)
Michigan State (305)
Nebraska (299)
Michigan (286)
Minnesota (226)
Iowa (214)
Illinois (196)
Indiana (163)
Maryland (162)
Purdue (95)
Penn State (84)
Northwestern (78)
Rutgers (27)
Filed to: 2014-2015 Big Ten preview