2014-2015 Big Ten preview: Top non-conference games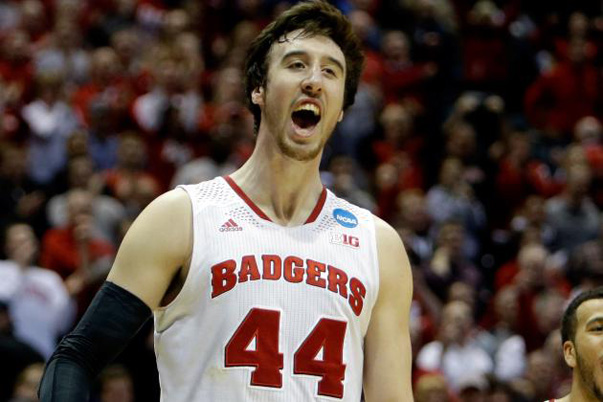 With the start of college basketball season on the horizon, we'll be taking a long look at the conference at large as well as Indiana's roster over the next month. Today, we continue our look at the Big Ten with ten non-conference games, listed in chronological order, that you'll want to mark on your calendars as must see.
Minnesota vs. Louisville on Friday, Nov. 14
Event: Armed Forces Classic at the Coast Guard Air Station Borinquen in Puerto Rico
TV coverage: ESPN
The 2014-2015 season tips off with a battle in Puerto Rico between father and son. It will be the second-ever meeting between Rick Pitino, head coach of Louisville, and his son Richard, head coach of Minnesota, as the two squared off in a 79-55 Louisville win over Florida International in 2012. It also will be the first look at Rick Pitino's 2014-15 Cardinals squad, which stands at No. 10 in the CBS Sports preseason rankings.
Michigan State vs. Duke on Tuesday, Nov. 18
Event: Champions Classic at Bankers Life Fieldhouse in Indianapolis
TV coverage: ESPN
The Champions Classic opens its inaugural event with an early-season bout between two college basketball heavyweights, and it will take place in the Hoosiers' backyard. The Spartans lost the likes of Gary Harris, Adreian Payne and Keith Appling over the offseason, so the test against an elite squad like Duke will be a gauge on where the Spartans stand with their new-look squad.
Maryland vs. Virginia on Wednesday, Dec. 3
Event: Big Ten-ACC Challenge at the XFINITY Center in College Park
TV coverage: ESPN2
Maryland's messy divorce with the ACC is complete, but as part of the Big Ten the Terrapins will have to face their former foes on an annual basis in the Big Ten-ACC Challenge. That first meeting will come this season against Virginia, a team the Terps took to the wire and upset in College Park this past March.
Wisconsin vs. Duke on Wednesday, Dec. 3
Event: Big Ten-ACC Challenge at the Kohl Center in Madison
TV coverage: ESPN
This is a big one. Perhaps the most anticipated non-conference matchup for the Big Ten this season, Wisconsin and Duke are two title-contenders that will battle early in the season. Of course, Wisconsin returns all of its top talent, but it will be most intriguing to see how Duke's youngsters adjust in the intense atmosphere of the Kohl Center.
Nebraska vs. Creighton on Sunday, Dec. 7
TV Coverage: TBD
The intrastate rivalry between last season's Big Ten surprise and one of last season's best mid-major squads brings this year's edition to Pinnacle Bank Arena for the first time. The Cornhuskers have dominated at home while Creighton looks to adjust to life after Doug McDermott, which makes this season's matchup one of the more intriguing in the overall Big Ten non-conference slate.
Illinois vs. Villanova on Tuesday, Dec. 9
Event: Jimmy V Men's Classic at Madison Square Garden in New York City
TV coverage: ESPN
One of last season's most unexpected top squads was Villanova, a team that had a nine-win improvement from the season before and a 16-win improvement from just two seasons earlier. The Wildcats lose only James Bell, too, making them a significant test for the Fighting Illini, a team expected to finish in the top half of the Big Ten this season.
Indiana vs. Louisville on Tuesday, Dec. 9
Event: Jimmy V Men's Classic at Madison Square Garden in New York City
TV coverage: ESPN
A matchup between Indiana and Louisville seems only natural due to the geographical proximity between the two schools, and they will play each other for the first time since 2003 — in New York City. Hoosiers fans also will recognize the game as the first time facing former assistant Kenny Johnson, who left for the Cardinals over the offseason.
Iowa vs. Iowa State on Friday, Dec. 12
TV coverage: TBD
The annual Cy-Hawk Series continues with two teams that had unfulfilling endings to the 2013-2014 season. The Cyclones struggled with injuries and the Hawkeyes simply imploded, as both teams made early exits from the NCAA tournament. The Cyclones have reloaded, though, and should make a great opponent for the Hawkeyes, who lost the likes of Melsahn Besabe, Roy Devyn Marble and Zach McCabe to graduation.
Michigan at Arizona on Saturday, Dec. 13
TV coverage: ESPN
The Wolverines have lost a lot of talent over the past two seasons, most recently with Nik Stauskas, Mitch McGary, Glenn Robinson III, Jordan Morgan and Jon Horford all leaving the program. But under John Beilein, Michigan has proven to be competitive year in and year out. Of course, Arizona is an NCAA title-contender this season, and it will be intriguing to see how Michigan holds up against such an elite squad.
Ohio State vs. North Carolina on Saturday, Dec. 20
Event: CBS Sports Classic at the United Center in Chicago
TV coverage: CBS
Aaron Craft, Lenzelle Smith Jr. and LaQuinton Ross have all moved on from Columbus, but the Buckeyes should still compete for top-four finish within the Big Ten this season. And against North Carolina, a team that lost its star in James Michael McAdoo, both teams will have something to prove in one of the final games before conference play begins.
(Photo credit: Getty Images)
Filed to: 2014-2015 Big Ten preview