IU sets Hoosier Hysteria for Saturday, October 25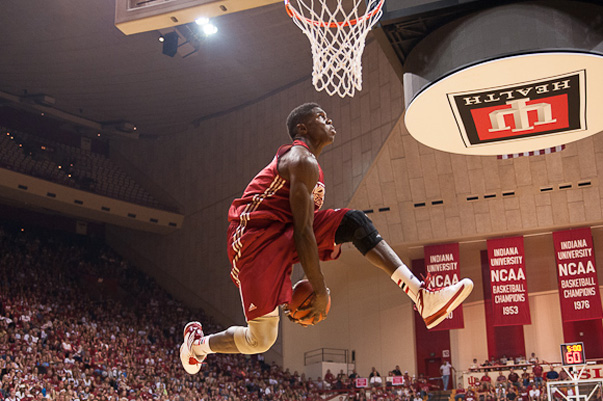 Hoosier Hysteria, Indiana's annual opening practice that officially tips off the season, has a date for this fall.
At Saturday's Indiana-Indiana State football game at Memorial Stadium, it was announced that the 2014 version of Hysteria will be held on Saturday, Oct. 25.
The first date for NCAA Division I schools to begin practice this season is Friday, Oct. 3, which is six weeks before teams can begin their seasons on Friday, Nov. 14.
Indiana will not have a home football game on the weekend of Hoosier Hysteria as the Hoosiers have a bye week.
On Friday, Indiana announced that it will open the 2014-2015 basketball season at home on Friday, Nov. 14 against Mississippi Valley State.
Further details on Hoosier Hysteria will be released at a later date.
Filed to: 2014-2015 schedule, Hoosier Hysteria