Crean "cannot wait" for challenges that await in Canada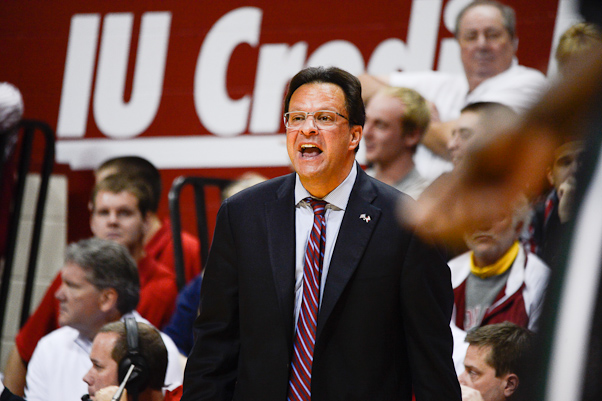 Indiana's trip to Montreal in three weeks won't be the first foreign tour for Tom Crean as a head coach.
In the fall of 2003, Crean took his Marquette program that was coming off a Final Four appearance to Costa Rica for a five-game exhibition trip. That group played for the first time following the loss of Dwyane Wade to the NBA, but it still had a solid core of upperclassmen, including senior Scott Merritt and junior Travis Diener.
The Indiana team that will travel to Canada next month will be considerably younger, but Crean is viewing the five-game schedule as an opportunity to see how this group responds to adversity.
"I'm really anxious to see who is real up when we are playing well and who gets real down when we are not playing well," Crean said earlier this week. "And then you've got to have guys that can impact the game on both ends of the floor."
This will be the first foreign tour for Indiana basketball since it went to the Bahamas back in the fall of 2007. That Indiana team crushed its opposition by an average of 58 points over three games. The competition level in Canada is expected to be significantly better.
Indiana's third opponent on the trip, Carleton University, beat Wisconsin last year and took Syracuse to overtime. After a conversation with Badgers coach Bo Ryan, Crean opted to move the game against Carleton, which will take place in Ottawa, to later in the trip to allow his team to get a few games under its belt to prepare for that challenge.
"Bo Ryan gave the advice: Do not open with Carleton because of how good they are," Crean explained. "Took that advice. Listen to Bo any time, you know, so took that advice. We changed it. We play them the third game."
The Hoosiers will play two games in Montreal to open the tour. On Friday, August 8, they'll play Laval University and on Sunday, August 10, IU will meet Ottawa University. After a Monday, August 11 trip to Ottawa to play Carleton, the Hoosiers will return to Montreal to wrap up the tour with games against McGill (Aug. 12) and the University of Quebec at Montreal (Aug. 13).
It's an ambitious schedule given the frequency of the games and the travel involved, but the opportunity to get a head start on the 2014-2015 season should be beneficial for an IU team that will welcome six new scholarship players.
"What we'll learn from it, I don't know," Crean said. "But we're going to go through some tough days. We're not going over there and winning all the games. No one is walking over there and saying, we've got to go 5-0 for it to be a successful trip."
Three other NCAA Division I teams, Memphis, Vermont and Illinois-Chicago, are also expected to play a similar tour of games in Canada next month.
Indiana will get 10 practices to prepare for the five-game tour.
In Tuesday's press conference at Assembly Hall, Crean was asked what he needed to see in Montreal in order to know that his team is going in the right direction. More important than wins and losses, chemistry will be a major focus as IU looks to begin the upcoming season on a positive note.
"Are we building chemistry? Are we eliminating frontrunning mentality? And are we finding guys that can play on both ends of the floor?" Crean said. "And then we are going to play Carleton. I cannot wait."
Filed to: Tom Crean