Video: Will Sheehey discusses future after Indiana Pacers workout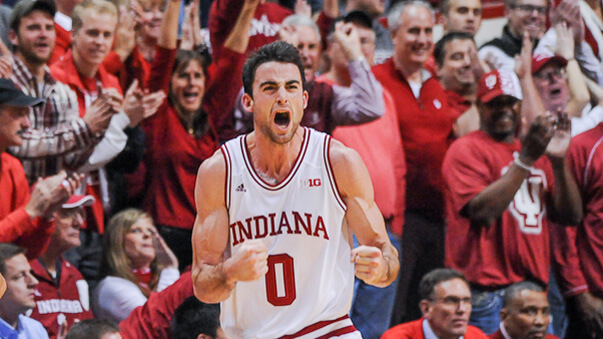 INDIANAPOLIS — Indiana forward Will Sheehey is looking to catch the eye of an NBA franchise in the weeks leading up this month's draft and on Friday, he was at Bankers Life Fieldhouse to work out for the Indiana Pacers.
Sheehey, along with Russ Smith (Louisville), Davion Berry (Weber State), DeAndre Daniels (Connecticut), Xavier Thames (San Diego State) and Kendall Williams (New Mexico), worked out in front of members of the Pacers front office, including team president Larry Bird.
The Pacers have the No. 57 pick in this year's draft.
Since finishing up in Bloomington, Sheehey has been working out in New York, where his agent, Marc Cornstein of Pinnacle Sports, is based. According to HoopsHype.com, Cornstein represents Metta World Peace, Samuel Dalembert and Beno Udrih.
Sheehey's father, Mike, also lives in New York.
Following his workout with the Pacers, Sheehey addressed the media and was asked about a variety of topics, including the feedback he's received so far from NBA teams, his career at Indiana and what he feels he can bring at the next level. You can watch and listen to all of his comments in the media player after the jump.
Filed to: Will Sheehey