The Inside the Hall Mailbag: June 3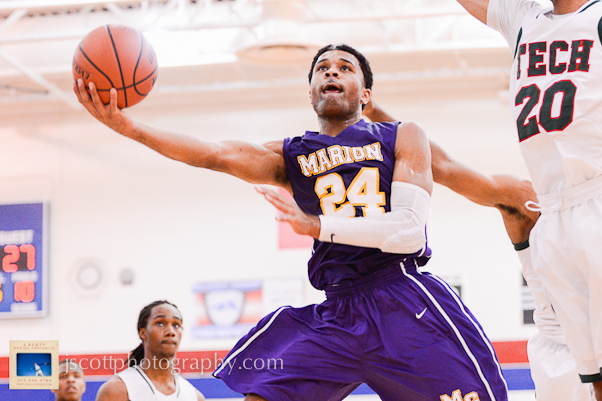 The Inside the Hall Mailbag is a collection of questions tweeted to us via Twitter (@insidethehall), submitted on our premium forum and sent to us via our Facebook page. Submit your questions and we'll answer as many as we can.
@kevinweinberg22 on Twitter writes: Will any incoming freshman start right away?
Go ahead and put James Blackmon Jr. in the starting lineup for next season. I think that one is a given because of what Blackmon Jr. brings in terms of shooting from the perimeter and also scoring from midrange and off of the dribble. There's a reason Blackmon Jr. fielded offers from the likes of Kansas, Kentucky, Louisville, North Carolina and others after reopening his recruitment. He's an elite player.
Beyond that, Robert Johnson has a shot to start in my opinion, but it'll likely depend if he can beat out Stanford Robinson. I thought Robinson showed that he can be a very good defender when he's engaged as a freshman, so that's a major plus for keeping him in the lineup. Johnson is the better outside shooter and better scorer overall, which could work in his favor. For now, I'd say Blackmon Jr. is a pretty sure thing to start and I'd give Johnson a shot at starting some as well. — Alex Bozich
@Mat_Hoosier on Twitter writes: Do you think that CTC will keep that last scholarship in his pocket or will he offer it out there for 2014?
Given that we're now into June and the spring signing period has concluded, I'd say that final scholarship will either go unused or will be given to a walk-on for a season and then used for 2015 recruiting. I'm not sure there are even any 2014 recruits out there that IU is still involved with, so unless there's a graduate transfer out there who is being pursued that could potentially take the scholarship, it appears that the 2014 recruiting class is set at five. — Alex Bozich
HoosierFan76 on the premium forum writes: What does IU need to do to get a big who can contribute immediately – is there such a guy on the team right now? What needs to happen for IU to reverse its downslide in terms of on-court results, off-court "issues" and perceived stature of the program?
HoosierFan76, you never disappoint with your questions. Indiana is involved with several high profile big men for the class of 2015, but your question seems to be centered on next season and whether there's an impact big on the current roster. I haven't watched Jeremiah April play at all, so I can't comment on what he's going to bring to the program. What Indiana is going to need is a big summer and fall out of Hanner Mosquera-Perea heading into his junior campaign. The talent is there for Mosquera-Perea to make a sizable jump, but as I've discussed in previous mailbags, he has to learn to play without fouling, rebound it better on both ends and protect the rim reasonably well. Indiana isn't going to need much out of him offensively, but it's going to need those other things I just lined out.
As for the second inquiry, it's pretty simple. Indiana just needs to win more games this coming season. The 17-15 campaign was disappointing, but if Indiana can enjoy some success in the Big Ten next season and get back into the NCAA tournament, the program will regain plenty of the positive momentum that it had for the previous two seasons. The off court "issues" you speak of, which I'm assuming are the arrests, wouldn't be so highly scrutinized had the program made the tournament last season. Nothing brings positive PR better than winning games, so the upcoming season is crucial in that regard. — Alex Bozich
NervousWreck on the premium forum writes: In your opinion, did ESPN get it right when they left Tom Crean off of the ESPN "Top 50 'Current' College Basketball Coaches"?
The criteria for the exercise ESPN put together looked at the current performance of college basketball coaches and then ranked them accordingly. Here's how they framed it: "Last week, we asked a panel of nearly 100 ESPN writers, editors, broadcasters and researchers to rate college basketball coaches on all aspects of running a program, on a scale of 1-10. (The crucial distinction here is that the prompt was not career-oriented. This isn't about legacy. It's all about the present.)"
I'm not going to debate Crean versus other names who made the top 50, but there were several I saw listed that were a bit head scratching if that's truly the criteria that was used. That said, Indiana is known as a blueblood program historically and the expectations are higher in Bloomington than say, at Texas Tech, where Tubby Smith finished last season 14-18 and still made the top 40. If this list was made a year or two ago, Crean would likely have been in the top 25, so given the timing of the exercise and the season Indiana is coming off of, it's not a total shock he didn't make it. — Alex Bozich
kmark22 on the premium forum writes: Do you expect any further discipline to happen for Yogi and Stanford….such as game suspensions?
I'm not sure on that. I would assume that punishment in some form has already begun, if Crean's statement after the incident occurred was any indication. It might be a question that will go unanswered until the trip to Canada or the preseason as Mosquera-Perea's status wasn't really discussed much last season other than to say he was "suspended indefinitely." — Alex Bozich
Duane Kastner on Facebook writes: What is the status of Peter Jurkin? I keep hearing he isn't healthy enough to play or contibute much but it seems to be coming from the message boards and I'm just wondering if it's speculation or reality?
Jurkin wasn't discussed much last season because he wasn't ever a factor in the rotation and I'm not sure he was even discussed at all during the season by the coaching staff.
In early April, Crean talked to Justin Albers of AllHoosiers.com about the status of Jurkin moving forward and here's what he had to say: "Hard to tell. I think Peter's situation is still in flux right now. We'd have put him on the floor this year if we thought he was healthy enough to go and contribute, but he's just not. It's been a very unique situation because he works hard every day, he wants to play, but his body and his overall health with his legs has not allowed him to have any consistency with that. I don't know. It's too early to tell on that. Far too early."
Based on that statement, it appears that Jurkin still has injury problems with his legs that are preventing him from playing. Unless something changes with that in the offseason, I think it's pretty unrealistic to expect him to contribute on the floor moving forward. — Alex Bozich
Filed to: Hanner Mosquera-Perea, James Blackmon Jr., Robert Johnson