Report: Indiana hires former Marist coach Chuck Martin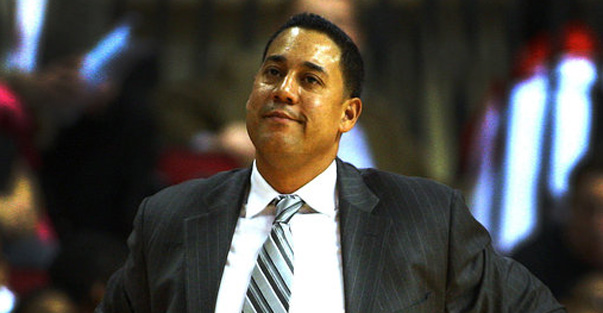 Indiana's search for an assistant coach to fill the position vacated by Kenny Johnson appears to be over.
According to Jon Rothstein of CBSSports, the program will hire former Marist coach Chuck Martin to replace Johnson.
Martin, a native of the Bronx, was the head coach at Marist from 2008 to 2013 and was also an assistant coach at Manhattan, Drexel, Massachusetts, St. John's and Memphis, where he worked under John Calipari from 2006 to 2008.
Since his departure from Marist, Martin worked in the scouting department for the Oklahoma City Thunder, according to this story in The Poughkeepsie Journal.
In five seasons at Marist, Martin, 44, compiled a record of 41-117.
According to his bio on the official Memphis basketball site:
Martin attended Champlain (Vt.) Junior College, where he captained a pair of NJCAA tournament teams, before completing his career at Monmouth University. At Monmouth, Martin played the point guard position and averaged 7.1 points and 2.0 assists for his career. Martin is a 1993 graduate of Monmouth with a bachelor's degree in Communications.
Also of note from his bio on the Memphis site are Martin's strong ties to the east coast:
Before he started his career in college coaching, Martin established strong relationships on the East Coast with several of the top high schools, prep schools and AAU coaches as the camp director for the Eastern Invitational Basketball Camp.

The Bronx native has close ties to the New York City basketball community, working as an assistant coach at national-powers St. Raymond's and LaSalle Academy. Martin was an assistant at LaSalle from 1993-95, when he worked with former St. John's standout Ron Artest, as well as future NBA player Shamgod Wells. While coaching at St. Raymond's, Martin tutored former NBA center Ernest Brown and All-America and Virginia standout Majestic Mapp.
We'll have more on this story as it becomes available.
Filed to: Chuck Martin