Around the Hall: Big Ten preview, Crean advocates for McClain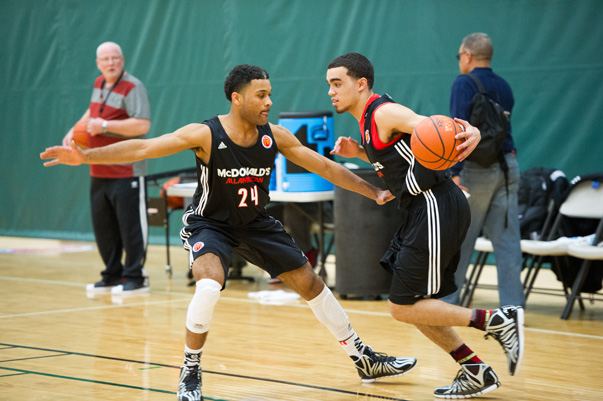 Around the Hall is recommended reading from the Inside the Hall staff.
· Brian Hamilton of Sports Illustrated writes that Wisconsin is a heavy favorite in the Big Ten next season and also takes a look at his pick for the league's top freshman, James Blackmon Jr.
· Eamonn Brennan of ESPN.com examines position battles across the country at shooting guard, which is a position of depth for Indiana.
· According to The Oregonian, Tom Crean is advocating for Oregon State to take a look at Steve McClain for its coaching vacancy.
· Elite Homestead big man Caleb Swanigan is reclassifying to the class of 2015.
· Details for the first "On the road with the Hoosiers" tour stop in Borden have been announced.
· Cody Zeller will participate in the NBA's 2014 Basketball without Borders in Taipei next month.
· Michigan wing Caris LeVert will miss 8 to 10 weeks following surgery for a stress fracture.
· Illinois coach John Groce announced that Darius Paul, a transfer from Western Michigan who sat out last season, is suspended for the entire 2014-2015 season.
· Damon Bailey talks about his decision to accept an assistant women's basketball coaching position at Butler.
Filed to: Caleb Swanigan, James Blackmon Jr., Steve McClain