Priller recaps official visit to Bloomington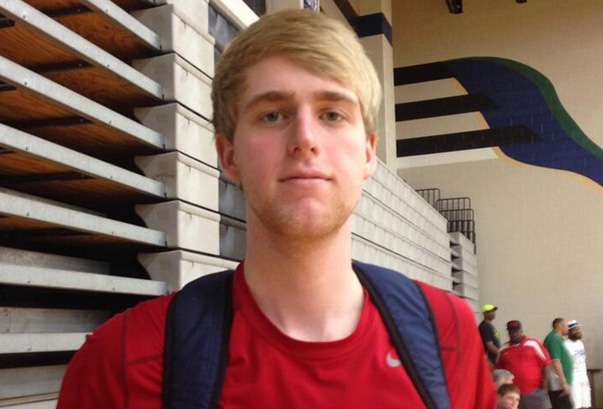 Class of 2014 Richland Hills (Tex.) forward Tim Priller was a surprise spring commitment for Indiana last month, making his pledge to the Hoosiers on April 26 and then signing his National Letter of Intent on May 1 with friends and family at his high school.
This past weekend presented both Priller and Westwind Prep (Ariz.) big man Jeremiah April the opportunity to make official visits to campus, which also happened to be the first visits to Bloomington for both players.
Priller, who was in Bloomington from Thursday through Saturday with his mom, said the visit met his expectations and then some.
"I feel like I'm going to fit in great with all of the talent there," Priller told Inside the Hall on Monday. "I guess my expectations for the visit might have been a little low because when I got there, the city was alive, everybody was out. It just all seemed really cool."
With Assembly Hall in use for graduation over the weekend, Priller wasn't able to see much of the historic venue, but he did get a chance to get an in-depth look at IU's state of the art practice facility, Cook Hall.
"I did get to go into Cook Hall and work out a little bit," he said. "It definitely was really cool. Just some drills and stuff. I was excited about all of the players. They all seem like great teammates."
The trip also allowed the opportunity to meet with strength and conditioning coach Je'Ney Jackson and get checked out and measured by a team physician.
Priller said he was measured at 6-foot-9 and a half and 211 pounds with shoes on.
"I definitely need to get stronger," Priller said. "(Coach Jackson) gave me some flexibility exercises to start doing because I need to get a little bit more flexible. But I'm ready to get started with Coach Jackson. He seems like a great guy."
While in Bloomington, Priller said he also got the chance to meet April, IU's other spring signee and noted that the two were recognized quickly upon their arrival on campus.
"When we first got there, they took us out to eat, me and Jeremiah," he said. "When we were walking into the restaurant, I heard this group of people say, 'it's the new recruits, can't wait to see them play.' It sounds like there's a pretty supportive fanbase and that excites me.
Priller said he doesn't have a set date yet on when he'll arrive on campus, but it could be as early as June 8.
"I definitely had a great time," Priller said. "It was all a really good experience."
Filed to: Tim Priller