Ryan Anderson says he'll reschedule Indiana visit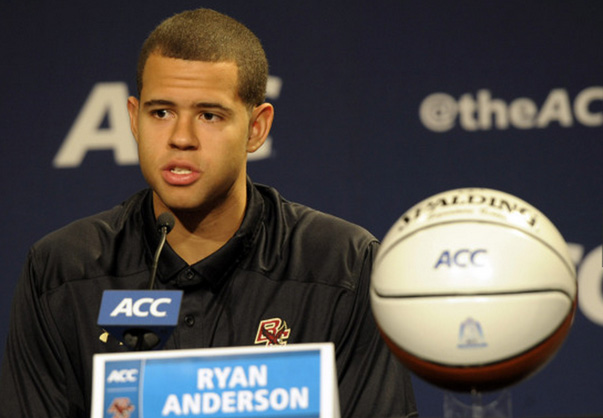 Boston College transfer Ryan Anderson, originally scheduled to begin an official visit to Indiana today, tells Inside the Hall he'll reschedule his trip to Bloomington.
"It was bad timing for me and the people close to me because I have finals this week," Anderson told Inside the Hall. "Coach (Tom) Crean wants me to focus these next couple of days then I'll figure out a date afterwards."
The 6-foot-9, 216 pound forward, who averaged 14.3 points, 7.3 rebounds and 1.4 assists per game as a junior, has one year of eligibility remaining, but is expected to sit out the 2014-2015 season and play his final year in 2015-2016.
He's also considering Iowa State, where he's already visited and Arizona, which he's scheduled to visit beginning on Thursday.
Crean had an in-home visit with Anderson on Saturday, April 21.
"Coach Crean came to my house and we had a great talk today," Anderson told Inside the Hall's Jordan Littman. "He talked about his plans to help me become a better player and how he thinks I will help the program win games."
Anderson recently underwent shoulder surgery and is expected to miss four to six months.
(Photo credit: Sam Sharpe-USA TODAY Sports)
Filed to: Ryan Anderson