Oladipo finishes second in Rookie of the Year voting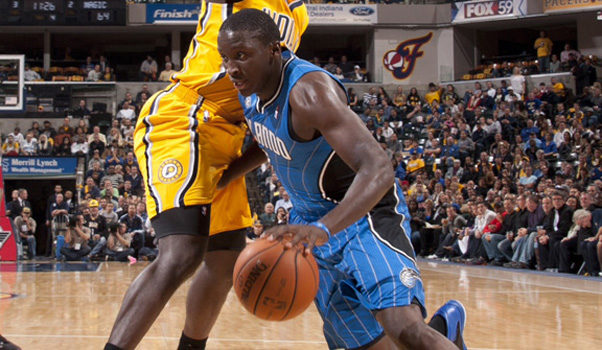 Former Indiana All-American Victor Oladipo was the runner-up in the 2013-2014 NBA Kia Rookie of the Year award voting, the league announced on Monday morning.
Oladipo, who averaged 13.8 points, 4.1 rebounds and 4.1 assists in his first NBA season for the Orlando Magic, received 16 of the 124 available first place votes.
Philadelphia's Michael Carter-Williams received 104 first-place votes to win the award. Carter-Williams averaged 16.7 points, 6.3 assists and 6.2 rebounds per game for the 76ers, who finished 19-63.
Utah's Trey Burke was third in the voting.
Oladipo was named Eastern Conference Rookie of the Month in December and February, becoming the first Indiana player to earn that distinction since Eric Gordon was the Western Conference Rookie of the Month in January of 2009 with the Los Angeles Clippers.
Walt Bellamy (1961-1962, Chicago Bulls) is the only Indiana player to win the NBA Rookie of the Year award.
NBA Rookie of the Year voting
· Michael Carter Williams, Philadelphia: 569 points (104 first-place votes)
· Victor Oladipo, Orlando: 369 points (16 first-place votes)
· Trey Burke, Utah: 96 points (One first-place vote)
Filed to: Victor Oladipo