Video: Hoetzel, Johnson at Night of the Future Stars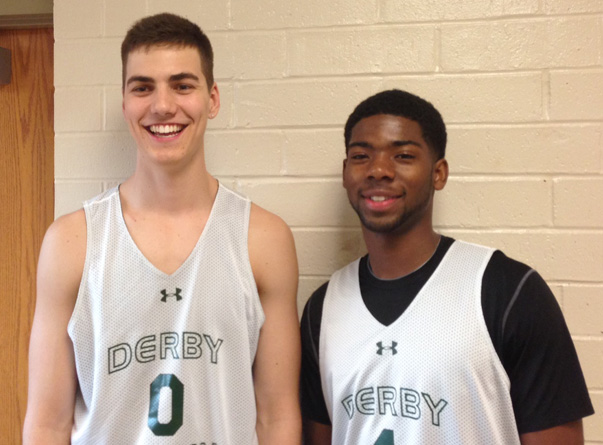 FLOYDS KNOBS, Ind. — Indiana class of 2014 signees Max Hoetzel and Robert Johnson participated in the Derby Festival Basketball Classic Night of the Future Stars on Thursday evening at Floyd Central High School.
Hoetzel and Johnson were teammates in the 2-on-2 contest and fell 12-7 in the opening round to Jared Nickens (Maryland) and Jonah Bolden (UCLA).
In the 3-point shootout, both players advanced to the finals, which will be held at halftime of Friday's Derby Festival Basketball Classic at Freedom Hall.
Hoetzel's 15 points led all four finalists while Robert Johnson and Louisville signee Quentin Snider (13 points each) won a tiebreaker with Chris Chiozza (Florida) to advance to the finals. Florida signee Brandone Francis is the other 3-point shootout finalist.
Video of both Hoetzel and Johnson in the 3-point shootout is available after the jump.
Filed to: Max Hoetzel, Robert Johnson