Q & A: 2017 Hamilton Southeastern wing Zach Gunn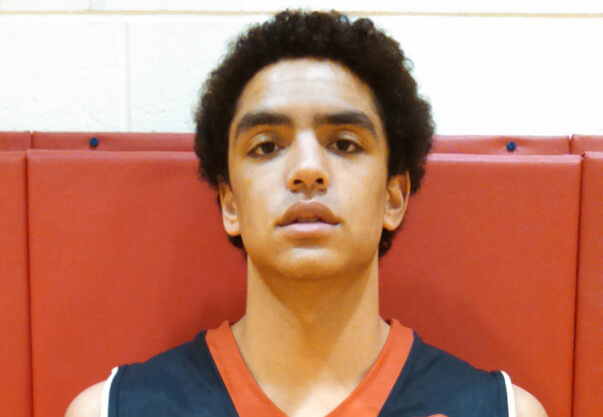 INDIANAPOLIS — In a class that has played only one season of high school basketball, Zach Gunn is one of the few that already has high-major schools interested in him.
The class of 2017 6-foot-6 Hamilton Southeastern wing, who was the only freshman on his school's varsity roster, already has an offer from Indiana and is receiving interest from multiple schools.
This past Saturday, Inside the Hall caught up with Gunn, a member of the 2017 GRIND Indy Hoosiers team, at the Indyball Shootout, following their first two games of the 2014 season.
You guys played your first couple games of the AAU season today. How do you think you guys looked out there?
"I think we looked good. We looked really fluid. We've got to work on some things. We didn't shoot the ball great, didn't box out, but it's going good. I think it's going to be a well-oiled machine."
What are you most looking forward to during this AAU season?
"Just winning. We've all been together since second or third grade. We've all been together. We've had times at Nationals where we've lost and we've had times where we've won. And I think all these guys enjoy being around each other and I enjoy being around them."
How'd you feel out on the court?
"I felt good. I need to get in shape a little more. The shot was falling on and off. And once I hit one I felt good. Once I missed one I hesitated. But I think it's going to go good. Keep on shooting, and I'm going to be fine."
You just finished your first high school season at HSE. How did that go?
"It was a lot of fun. We beat Carmel, that's always nice. The guys just made me feel like I'm a part of the team right away. We've got a lot of guys leaving, Eric (Davidson), Tyler (Jenkins), and I wish them the best of luck where they're going. But you know, you've got new guys stepping up and you're ready to go."
You're just a freshman, obviously, but how — if at all — has your recruitment progressed?
"I've visited Butler and Michigan State and IU, and hopefully a lot more to come. I'm just looking forward to the process."
Indiana is your only offer. What do you like about them?
"I know they're struggling a little right now, but everything they do is together. The times I've been down there, coach Crean is a really nice guy. He makes me feel like I want to go there."
What's it like playing AAU ball with Paul Scruggs and Kris Wilkes, who also hold IU offers?
"I think it's fun. If we end up not going to the same college, hopefully we can stay close to one another. That'd be really cool if we all played together. It's always nice to have other guys around you that know what it's like. They can help you with the recruiting process and all that."
Filed to: Zach Gunn