Royce Waltman dies at 72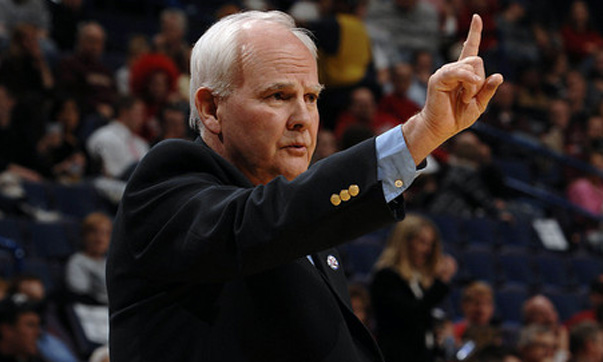 Longtime college basketball coach and former Indiana radio color analyst Royce Waltman died Monday evening at the age of 72, following a lengthy battle with illnesses according to the Indiana State basketball Twitter account.
Waltman was an assistant coach at Indiana from 1982 to 1987 and went on to be the head coach at several Indiana universities. He coached DePauw from 1988 to 1992, Indianapolis from 1993 to 1997, Indiana State from 1998 to 2007 and Indianapolis once more in the 2007-2008 season before retiring.
Waltman also played college basketball at Pittsburgh for the 1960-61 season before finishing his career at Slippery Rock.
After his retirement, in 2010, Waltman joined the IU men's basketball radio team and began broadcasting men's basketball games with Don Fischer.
He did so until this past December, when he had to step aside due to recurring health issues related to a previous battle with bladder cancer.
"Royce was one of these coaches that endeared himself to everybody, even those who he got angry with now and then," Fischer said in a statement. "Everybody that knew him respected him and liked him. He was a terrific basketball coach but he was much more than that to everyone he knew. The time we spent with him on our broadcasts were absolutely special."
Filed to: Royce Waltman