Hoosiers place four on Big Ten academic all-conference team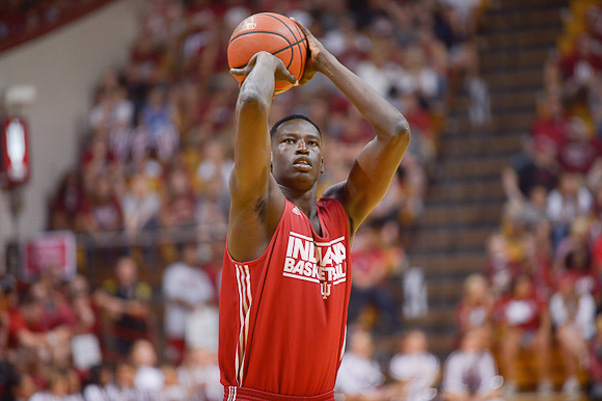 Indiana was among the Big Ten leaders with four academic all-conference selections, the league announced on Wednesday. Here's the full release from IU Athletics:
The Big Ten Conference on Wednesday recognized four members of the Indiana University men's basketball team on its 2013-14 Academic All-Conference team. Senior Jeff Howard, senior Taylor Wayer, sophomore Jonny Marlin and sophomore Peter Jurkin were honored. Since 2010, IU has been represented 27 times, which is tied with Northwestern for the most in the league during that span.
The list of honored student-athletes features 34 men's basketball players from the 12 member schools. To be eligible for Academic All-Big Ten selection, student-athletes must be letterwinners who are in at least their second academic year at their institution and carry a cumulative grade-point average of 3.0 or higher.
"I don't think there is any question that you have to be a true student athlete at Indiana University," said IU Coach Tom Crean. "Marni Mooney deserves the bulk of the credit for keeping our guys on task daily. When you measure our APR, record of graduating players and the academic awards and honors our players have received recently, we believe we are as strong in this area as anyone in the country."
Other Hoosiers who have earned this distinction at least once in the last five years include Cody Zeller, Victor Oladipo, Jordan Hulls, Derek Elston, Matt Roth, Daniel Moore, Kory Barnett, Tom Pritchard, Brett Finkelmeier, and Tijan Jobe.
During Crean's tenure, 21 players will have completed their degree requirements by this summer, and five have gone on to leave with master's degrees. Last summer, the NCAA recognized the IU men's basketball program with an APR Public Recognition Award, which is given to high-performing teams that posted multiyear APRs in the top 10 percent of all squads in their particular sports. The Academic Progress Rate is a real-time measure of eligibility and retention of student-athletes competing on every Division I sports team. IU had a perfect score of 1,000.
Filed to: Jeff Howard, Jonny Marlin, Peter Jurkin, Taylor Wayer