2014 forward Yante Maten excited by Indiana offer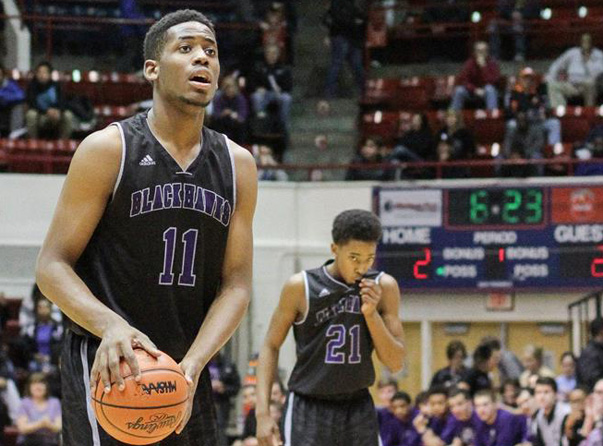 Indiana's recruiting efforts for the class of 2014, which already includes James Blackmon Jr., Max Hoetzel and Robert Johnson, are still ongoing.
With three scholarships now available for next season, IU extended an offer to the Gatorade player of the year in Michigan, Yante Maten. The offer came during an in-home visit.
"They're interested in him as basically a stretch four," Bloomfield Hills coach Duane Graves told Inside the Hall. "A little bit inside, a little bit outside. Yante is a phenomenal young man. They like his character, he's actually a really good student as well."
Maten, who led Bloomfield Hills to the Class A championship game, averaged 19.8 points, 15.2 rebounds, 6.6 blocks, 4.8 assists and 1.8 steals through his team's first 26 games.
Bloomfield Hills fell to Muskegon 91-67 on Saturday at the Breslin Center as Maten scored 13 points despite battling foul trouble.
The 6-foot-8 forward is a three-star prospect according to the 247Composite and Auburn, Georgia, TCU and Michigan State are also involved in his recruitment, according to Graves.
"He was excited about (the IU offer)," Graves said. "He was really happy."
Graves said Maten doesn't have a specific timetable for making a decision and added that he plans to take an official visit to Indiana as early as next week.
"His recruiting is picking up," Graves said. "He got a bad rap because people were thinking he was holding out, waiting for something better, but that wasn't it. He was just focused on his season and that's what he wanted to do. He wanted to get his team to the state championship and that's exactly what he did."
(Photo credit: 247Sports.com)
Filed to: Yante Maten