Jeremy Hollowell to transfer from Indiana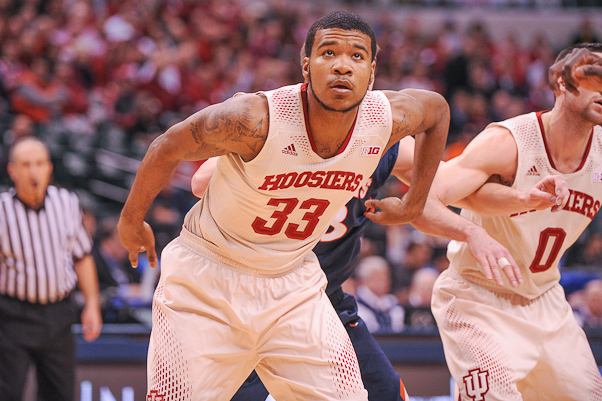 Sophomore forward Jeremy Hollowell will transfer from Indiana and seek an opportunity to play elsewhere, according to a release sent to the media by IU.
Hollowell averaged 5.7 points and 3.5 rebounds for the Hoosiers last season.
"Jeremy has indicated to us that he would like to transfer to pursue another college opportunity," IU coach Tom Crean said.  "We have put a lot of time and effort into Jeremy, both on and off the court and it is our expectation that he finish strong in school and adhere to team rules. We will be there to provide any help we can give to him to find another program.  We hope he realizes his full potential and we believe we did everything over the last two years to help make that happen."
The 6-foot-8, 220-pound forward started 15 games this season and scored a career-high 18 points in IU's 77-46 win over Evansville on Nov. 26. He missed three Big Ten games with what Crean called a "focus issue."
The Lawrence Central product came to Indiana in the 2012 recruiting class, which also included Yogi Ferrell, Hanner Mosquera-Perea and Peter Jurkin.
"I have learned a lot from my time at Indiana," said Hollowell. "My time here has made me much stronger as a person. Things don't always go as planned and I am looking forward to getting a fresh start and I hope to make the most of that opportunity.  I want to thank Coach Crean for believing in me and giving me the opportunity to play at IU. He has taught me a lot and has always wanted the best for me. I want to thank all the coaches and all the staff for being there for me.  I want to thank the fans for their great support and I  want to thank my former teammates for taking me under their wing.  I want to thank my present teammates and I wish them all the best."
A four-star recruit out of high school, Hollowell will have two seasons of eligibility remaining.
Filed to: Jeremy Hollowell