Photo Gallery: Marion vs. Indianapolis Tech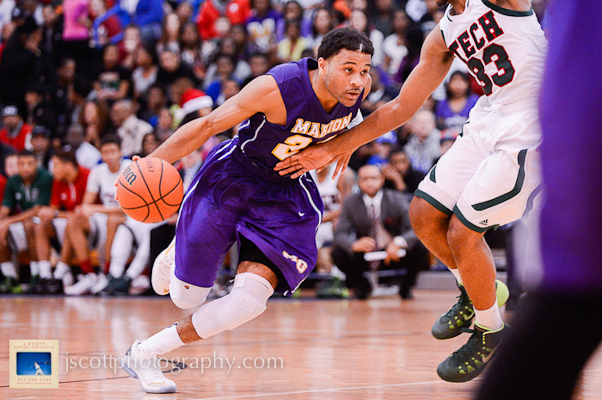 Check out 20 photos of class of 2014 signee James Blackmon Jr. and his brother, class of 2016 guard Vijay, from Marion's 83-67 loss to Indianapolis Tech on Monday night in the embedded photo gallery after the jump. Purchase prints from J. Scott Sports.
Blackmon Jr. finished with 29 points on 8-of-18 shooting from the field and was 12-of-13 from the foul line. Vijay Blackmon added 20 points on 6-of-11 shooting.
Through four games, Blackmon Jr. is averaging 39.8 points.
Filed to: James Blackmon Jr., Vijay Blackmon