Robert Johnson wins MVP of Bullis Holiday Classic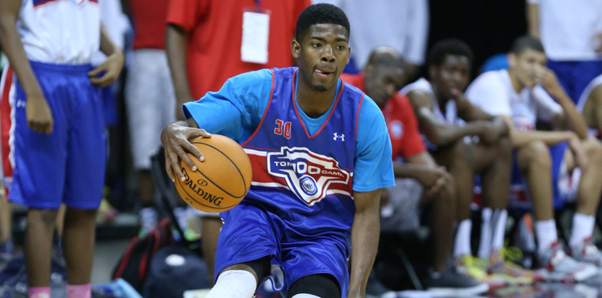 It was a highly productive weekend for a future member of the Indiana backcourt.
Class of 2014 Benedictine (Va.) guard Robert Johnson led the Cadets to three wins in the Bullis Holiday Classic in Montgomery County, Maryland and was named the MVP of the three-day event.
In Sunday's championship game, Johnson scored 28 points and added five rebounds and four assists in a 76-73 win over Genesis Academy. Tom Crean and Kenny Johnson were both in attendance.
In Saturday's semifinal, Johnson had 20 points, five rebounds and four assists as Benedictine beat the Westtown School, which features Maryland recruit Jared Nickens, 49-48.
In a Friday win over Archbishop Spalding, the future IU guard had 24 points, seven rebounds and five assists.
Future IU forward Max Hoetzel was also in action over the weekend as Wilbraham and Monson Academy played three games at the Peddie School in Highstown, New Jersey.
Hoetzel had seven points in a 54-44 win over the Hun School on Friday, 12 points in a 75-66 win over the Phelps School on Saturday and five points in a 61-59 loss to the Peddie School on Sunday.
James Blackmon Jr., who is averaging 46.5 points through two games, did not play over the weekend as Marion's game with Columbia City was canceled due to weather.
Filed to: Max Hoetzel, Robert Johnson