The Inside the Hall Mailbag: December 5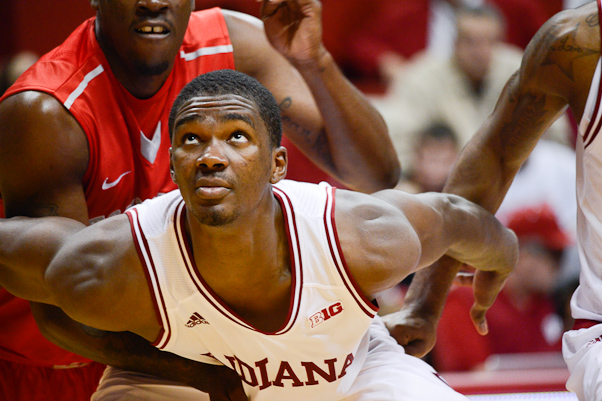 The Inside the Hall Mailbag is a collection of questions tweeted to us via Twitter (@insidethehall), submitted on our premium forum and sent to us via our Facebook page. Submit your questions and we'll answer as many as we can.
kmark22 on the premium forum writes: Draft Express has Noah Vonleh #8, NBADraft.net has him #9, and ESPN's Chad Ford has him at #9 as well. Is it more realistic than we think Vonleh could be one and done?
It's early December and as interesting as it is to discuss mock drafts or big boards at this point, they're relatively meaningless. The most important games of the season have yet to be played. If you went back and looked at the mock drafts from this time last year, most of them probably had Archie Goodwin and Alex Poythress as lottery picks and Victor Oladipo and Trey Burke nowhere near the lottery. And we all know how that worked out.
Vonleh is going to be highly coveted by NBA teams whenever he decides to come out. He has the physical attributes that NBA general managers and scouts love, he's a high character kid and he wants to get better.
The one thing that has me hesitant on all of this buzz for Vonleh coming out after one year is just how loaded this draft is at the top. His ceiling in the 2015 draft may be much higher (which is somewhat important when you look at the rookie salary scale) and he's also just four months removed from turning 18. Right now, I'd use these predictions and rankings for entertainment value and not put too much stock into viewing them as indicative of what's to come. — Alex Bozich
NervousWreck on the premium forum writes: Rotations and substitution patterns seem to be a hot topic. In your opinion – who's getting too little playing time on this roster and who's getting too much playing time?
NervousWreck, rotations and substitution patterns have always seemingly been a hot topic in the Tom Crean era at Indiana. And this year, with a team that has players that perhaps haven't had as much separation amongst each other as other teams have in Crean's past, it's especially intriguing.
As far as my opinion goes — and looking at the numbers, too — I think you have to look at Jeremy Hollowell as a player who is getting too much playing time. He's currently third on the team in minutes per game, only behind Yogi Ferrell and Will Sheehey, but what is he providing? He currently has Indiana's worst offensive rating (95.5) and shoots 20.5 percent of the time he gets the ball, even though he has an effective field goal percentage of just 41.2. You would also think Hollowell's presence might be of help on the glass, but he's got the lowest defensive rebounding percentage among IU's regulars. Yes, Indiana is using him to help with the lack of guard depth, but Hollowell hasn't done much to separate himself from his poor start to the season.
And for a player who I think isn't getting enough playing time, I'll go with Troy Williams. Yes, he starts and plays close to 23 minutes per games, but every time he is on the court it seems as if he is an x-factor. Whether it's the putback dunk or the pull-up, Williams can make plays offensively, and he is already one of the most athletic Hoosiers in history. Defensively, too, he provides some intensity that Indiana coach Tom Crean asks for, as he has a defensive rebound percentage of 14.4 and a steal percentage of 3.2, best on the team. — Jordan Littman
Shknqk on the premium forum writes: Who is the leader on this team? And what is their leadership style relative to recent leaders on the team?
I think that is a question that still needs to be answered especially when you consider Tom Crean's postgame comments on Tuesday night. If this team had a clearcut leader, I'm not sure the complete collapse in the second half against Syracuse would have happened. It's one thing to get beat by a better team, but it's another to execute that poorly for such a prolonged stretch, regardless of the opponent.
Prior to the season, there was a lot of talk about who would lead this team. Would it be the senior, Will Sheehey? Or the point guard who just helped lead IU to a Big Ten title, Yogi Ferrell? Could they lead together? Or would one of them take the reins?
Right now, I'm not sure we've seen either player take control on the floor. Vocal leadership is obviously important, but looking back to last year's team, you had several guys that I would consider leaders because they could help get a key stop or a bucket to stop a run. Indiana doesn't have that consistent presence right now. — Alex Bozich
moanders on the premium forum writes: Does the announced matchup with Louisville next year truly "fill the void" left in the schedule by the loss of the UK series? Is it just a one game deal, or is there any mention of UofL becoming a regular matchup?
Though Indiana's matchup with Louisville next season was confirmed this week, as of now, it will only be a one-time deal. The two teams will meet in New York City as part of the Jimmy V Classic, but there's no deal to make it the start of a home-and-home series.
This doesn't fill the void in Indiana's schedule left by the loss of the UK series. It gave the Hoosiers a marquee non-conference home game every year, between that and the Big Ten/ACC Challenge. Last year, IU had the benefit of the home draw of UNC. This year, clearly there isn't that high-level opponent playing at Assembly Hall before Big Ten season starts, even though Indiana has already played two top 15 teams in Connecticut and Syracuse. So, in my opinion, the whole "filling the void" deal won't be fixed until Indiana can once again find a marquee non-conference opponent to play in Assembly Hall year in and year out. — Jordan Littman
Matt Marbaugh on Facebook writes: Why did IU have to play Syracuse in the Big Ten/ACC Challenge? I thought the teams played based on order of finish in the conference the previous year.
The matchups are not set by order of finish in the conference the previous season. They're made with television in mind and as with most television decisions, story lines and ratings are of major importance.
I think some of the matchups this year were head scratching. For example, North Carolina went on the road for the second straight season and played the No. 1 team. That may have had something to do with the Tar Heels agreeing to go on the road again to help balance their schedule, but a road game two years in a row against No. 1 is a bit brutal, regardless of how it worked out.
Ohio State got Maryland at home, which made little sense from a conference hierarchy perspective. The IU-Syracuse game was obviously billed as a NCAA tournament rematch and probably made the most sense of the three games mentioned here because of that. But to answer your question, previous order of finish does not determine the matchups. — Alex Bozich
Kevin Samuel on Facebook writes: Considering the lack of outside shooting ability, would this team be ever able to win a game played predominantly in the half court ?
Yes. And the main reason for my answer is because of Indiana's offensive rebounding, which ranks No. 3 in the country at 45.1 percent. Second-chance points are so critical to a game played in the half-court, and Indiana really has done a decent job in the first eight games in getting its opportunities. What this team lacks in outside shooting, it typically makes up for in post presence.
Even against Syracuse in that first half, Indiana showed it could stay in the game against an incredibly athletic team that forced you to play into the half-court and the 2-3 zone. Obviously, for whatever reason, the Hoosiers took way too many steps back in that second half, but I'm not going to judge one half on the entire potential of this team. Yes, Indiana definitely needs more shooters — it's what Austin Etherington and Collin Hartman are there for, but neither has made a 3-pointer this year — but it still can find some wins this season in games played predominantly in the half-court. — Jordan Littman
@HopslamHoosier on Twitter writes: Does the starting lineup change semi-permanently to favor the youth with the "lack of leadership" against Syracuse?
I do not see the second half of the Syracuse game as determining any permanent changes on IU's starting lineup. It's one half in the first road game of the season which also happened to come against a team ranked in the top 5. Yes, IU should have played better in the second half, but not many people were expecting a win in that game.
Furthermore, are there a lot of changes that can really be made to "favor the youth" on this roster? Besides yanking Will Sheehey out of the lineup, what more could be done to play younger guys? IU is starting Williams and Vonleh, both of whom are freshmen and is comprised of 11 scholarship players who are either freshmen or sophomores.
The sooner Indiana gets back on the court and gets a victory, the better. The Syracuse game is over and while it's still at the top of the list for discussion amongst fans and media, it has little importance the rest of the way unless IU fails to put it in the rearview mirror quickly. — Alex Bozich
HoosierSmitty on the premium forum writes: Noah and Troy have lived up to expectations by all accounts, but which one of the other freshmen is most likely to breakout for IU this year and why? As a follow up, do we need that third freshmen breakout contribution in order for IU to reach it's greatest potential?
I really think that Devin Davis is that other freshman most likely to break out for IU this year. He's playing only 12.1 minutes per game so far, but he really has done what he can to capitalize on those minutes. This is a hustle guy who has played a big part around the boards when he has been playing — especially during the UConn game — and when Crean talks about him, he really is anxious to see what type of player he can become. He sees a lot of potential in Davis, so I think it's most likely you see him breakout compared to the other remaining freshmen this season.
Answering your followup question, I don't think it's necessary that only Davis breaks out for IU to reach its fullest potential, because you're going to need a lot more than just him. You could go on so many different tangents on how Indiana could get better, and sure, having Davis become a solid contributor is part of the puzzle, but that's just it. For Indiana to reach its potential, the entire team is going to have to step up, and clearly, it's not at that point yet. — Jordan Littman
Filed to: Noah Vonleh, Twitter Mailbag