What to Expect: Samford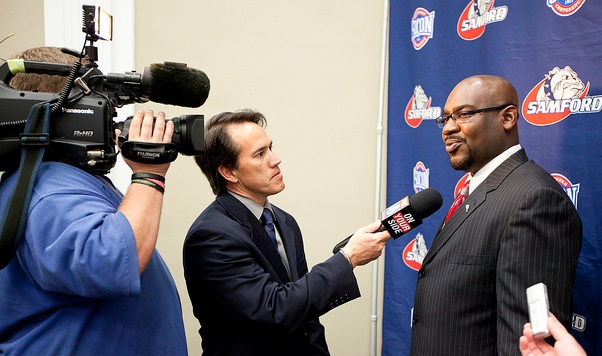 Indiana will take the floor for its third game of seven in 19 days on Friday night as it welcomes former assistant coach Bennie Seltzer and the Samford Bulldogs to Assembly Hall. It will be first ever meeting between the two programs.
The game will be broadcast live at 7 p.m. ET on BTN with Tom Hamilton and Shon Morris on the call as well as the IU radio network.
When Bennie Seltzer left Indiana in the spring of 2012 to take over at Samford, he was prepared for anything that the challenge of rebuilding a program would throw at him.
Seltzer, who was a pivotal figure on the IU coaching staff as Tom Crean turned the program from a six-win season in 2008-2009 to a Sweet 16 appearance in 2011-2012, saw just about everything during his tenure in Bloomington.
"Going through that experience that first and second year, I think I came across every situation known when it comes to basketball, in terms of building a team," Seltzer told Inside the Hall on Thursday afternoon. "What I learned most, I think coach Crean did an unbelievable job of doing it the right way. And what I mean by that is that we never tried to have a quick fix."
Seltzer is applying a similar approach at Samford, where he's in his second season but guided the Bulldogs to a .500 record in Southern Conference play for the first time in program history last year.
Samford is 1-1 so far in Seltzer's second season and is coming off a road loss at UT Arlington.
PERSONNEL
As Seltzer tries to produce a winner in Birmingham, he has two very solid pieces to build around. Junior guard Raijon Kelly, an All-Socon team selection as a sophomore, is both a solid distributor and scorer. Kelly posted an assist rate of 31.2 last season, which ranked 86th nationally. He's averaging 16 points through the team's first two games.
Sophomore Tim Williams, the Southern Conference freshman of the year last season, is Samford's best frontcourt player. He shot close to 55 percent on twos last season and had one of the better defensive rebounding percentages in the conference. Through two games, he's averaging 14 points and 14 rebounds.
Junior guard Connor Miller is Samford's second best 3-point shooter behind Kelly. He connected on 35.2 percent of his attempts from distance last season and is a player Indiana will need to find on the perimeter.
Freshman guard Isaiah Williams is another player to watch off the bench as he's shooting 5-of-12 on 3-pointers through the first two games. Like Indiana, Samford is short on experience as the Bulldogs are 291st nationally in the early KenPom experience ranking.
A QUICK TEMPO-FREE GLANCE
Samford played one of the slowest paces in the country last season and it's unlikely the Bulldogs will try to push the tempo early against an Indiana team with more talent and athleticism.
It's far too early to draw anything definitive out of the Pomeroy ratings, but it is worth mentioning that Samford was a very solid shooting team last season. The Bulldogs ranked 81st nationally in effective field goal percentage at 50.7 and hit 36.4 percent of their 3-point attempts.
This is a game the Hoosiers should be able to dominate in the paint as Samford didn't rebound particularly well last season (280th in defensive rebounding percentage) and barely blocked any shots (275th block percentage).
WHAT IT COMES DOWN TO
As is the often the case when a low-major and high-major team collide, the talent discrepancy is often too big to overcome for the underdog, especially when the game is on the home court of the more talented team.
The KenPom prediction is Indiana 77-61 and Vegas likes the Hoosiers to win by 19.5. It should be entertaining to watch Williams and Noah Vonleh battle in the post and should be interesting to see who draws the assignment of guarding Kelly, a guard with size who isn't afraid to attack.
QUICK FACTS ON SAMFORD
Enrollment: 4,605
Established: 1841
Notable Alumnus: Bobby Bowden
All tempo-free stats from KenPom.com.
Filed to: Bennie Seltzer, Samford Bulldogs