What to Expect: LIU Brooklyn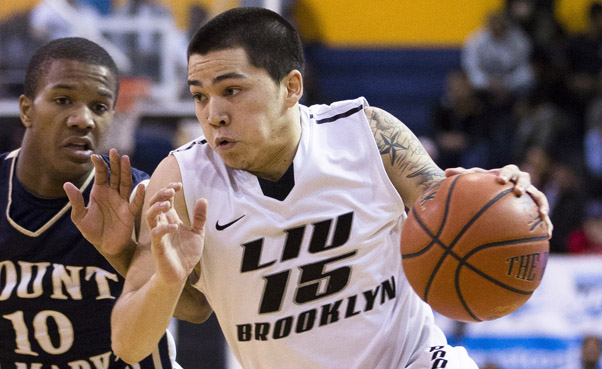 Indiana plays its first of four games in the 2K Sports Classic — benefiting The Wounded Warrior Project — on Tuesday night when it welcomes LIU Brooklyn to Assembly Hall. It will be first ever meeting between the two programs.
The game will be broadcast live at 6 p.m. ET on BTN with Chris Denari and Stephen Bardo on the call as well as the IU radio network.
Despite three straight Northeast Conference Tournament crowns that propelled the program to three NCAA Tournament trips, LIU Brooklyn enters the 2013-2014 as an underdog.
The Blackbirds, who lost sixth-year forward Julian Boyd to a knee injury until at least January, were picked to finish fourth in the NEC as they seek a fourth straight ticket to March Madness.
PERSONNEL
With Boyd, who was the NEC player of the year for the 2011-2012 season, out for an extended period of time, senior point guard Jason Brickman will carry an even heavier load to begin the season. Brickman, who had 13 points and 14 assists in LIU Brooklyn's win over Saint Peter's on Saturday, led the country in assists per game last season (8.5) and was 18th in assist rate (39.6).
Brickman has a chance to become just the fourth player in NCAA history to reach the 1,000 assist plateau. He's also a capable shooter as he posted a 3-point field goal percentage of 46.2 and an effective field goal percentage of 58.1 last season.
Joining Brickman in the backcourt is sophomore Gerrell Martin, who scored a team-high 24 points in the opener, but only averaged about 10 minutes per game last season. Gilbert Parge, a transfer from Iona who sat out last season, started as a third guard in the opener and scored 13 points in 30 minutes.
In the frontcourt, E.J. Reed, who was on the All-NEC rookie team last season, is a solid offensive rebounder (9.0 OR%) and shot blocker (4.7 block percentage). Junior college transfer Landon Atterberry, a 6-foot-6 forward, had 11 points and four rebounds in his LIU Brooklyn debut on Saturday.
A QUICK TEMPO-FREE GLANCE
If you thought Friday's 86 (!) possession game with Chicago State was entertaining, you may be in store for an encore as the Blackbirds love to run. In each of the last three seasons, LIU Brooklyn has ranked in the top 35 of Ken Pomeroy's adjusted tempo. In 2010-2011 and 2011-2012, the Blackbirds were in the top three.
In each of those seasons, the result of the frantic pace has resulted in a somewhat efficienct offense and a defense that offers little resistance. In last season's 20-win campaign, LIU Brooklyn was 44th nationally in offensive efficiency, but ranked just 326th in defensive efficiency.
Indiana shouldn't have much of a problem scoring, but LIU Brooklyn is far less foul prone than Chicago State was and has a much better shooting team (11-of-24 from behind the 3-point line in the opener), so the challenge defensively for the Hoosiers will be greater.
WHAT IT COMES DOWN TO
The KenPom prediction is Indiana by 21 with the Hoosiers at a win probability of 96 percent. As is the case in nearly ever guarantee game that is played in Assembly Hall and throughout the country, the home team owns a significant talent advantage that is typically magnified when a low-major team is forced to play on the road.
With the pace once again expected to be frantic, Indiana will likely play plenty of guys and the point guard matchup of Yogi Ferrell and Brickman should be entertaining to watch.
QUICK FACTS ON LIU BROOKLYN
Enrollment: 24,170
Established: 1926
All tempo-free stats from KenPom.com.
(Photo credit: Associated Press)
Filed to: LIU Brooklyn Blackbirds