What to Expect: Southern Indiana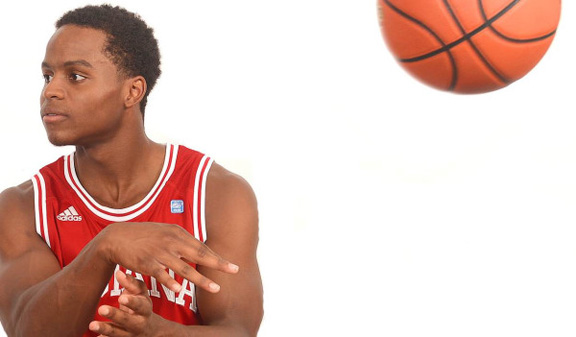 Indiana will begin its 114th season of basketball on Saturday night when it tips off the 2013-2014 campaign with an exhibition against Division II Southern Indiana. It will be the first ever meeting between the two programs.
The game will be broadcast live on the Big Ten Digital Network at 7:00 p.m and replayed on Monday evening at 7:30 p.m. on BTN.
Continuing a recent tradition in hosting smaller, in-state programs for exhibition play, Indiana welcomes Division II Southern Indiana to Assembly Hall in what will be our first extended look at the 2013-2014 Hoosiers.
Southern Indiana is coming off of a 23-8 season that ended with a loss to DII power and Great Lakes Valley Conference foe Bellarmine in the NCAA Tournament. The Screaming Eagles return several key contributors, including Orlando Rutledge, a 6-foot-6 forward who averaged 16.4 points and 5.6 rebounds last season.
Rather than our traditional "what to expect" previews that include an in-depth look at the opponent and tempo-free analysis, the exhibition versions will focus on what we'll be watching for from the Indiana side of things:
· The starting lineup: While it's doubtful that Indiana will stick with the same starting lineup all season, there's still interest in seeing who is rewarded for early work in practice with a starting nod in the first exhibition. The Hoosiers have also been hit by a rash of injuries, so the lineup we see on Saturday could also be affected by those setbacks. The three players who are assumed locks to start are Will Sheehey, Yogi Ferrell and Noah Vonleh.
Beyond that, there's a fairly large group who could contend for the final two spots. Jeremy Hollowell is a player that Tom Crean mentioned as being the leading scorer in early practices. Hanner Mosquera-Perea could be a candidate to start at the five with Luke Fischer's shoulder issues. Evan Gordon brings experience and some scoring pop to the backcourt rotation. Troy Williams and Stanford Robinson have battled preseason injuries, but have the talent to start if cleared to play. In a game that won't figure into the season's final standings, this is a storyline many will be watching especially with so many new faces in Bloomington.
· Ferrell's floor command: Yogi Ferrell may just be a sophomore, but he's now one of Indiana's most experienced players. And Indiana needs him to be an even better leader at the point guard position. Ferrell wasn't counted on to score much last season, but he'll likely have far more freedom to score and create as a sophomore. His efficiency is an area to watch as the Park Tudor product didn't shoot it particularly well in his first season.
With that added freedom comes the responsibility of cutting down on turnovers while also putting teammates in the best position to succeed. Last season, Ferrell was surrounded by veterans who knew Indiana's system and knew where they needed to be on the floor. That won't be the case this season, at least early on. As the point guard, Ferrell needs to command the team effectively and that task begins tomorrow night.
· Noah Vonleh's role: An intriguing storyline as the season gets underway is how Indiana utilizes Noah Vonleh. When he was recruited, Vonleh talked about stepping into the role departed by Christian Watford. But with Luke Fischer sidelined and no clear answer at the five, is there a chance that Vonleh begins the season there? We'll find out tomorrow night. The guess here is that when the Hoosiers opt to go smaller, Vonleh could log minutes there and that would give the Hoosiers a lineup with five capable ball handlers.
The downside of Vonleh at the five is that it's not his natural position. At 6-foot-10, he's a good enough with the ball to play out on the floor and can also make shots from the perimeter. The most likely scenario is a mix of Vonleh at both positions depending on the matchups and the opportunity to make plays like Cody Zeller was afforded in the offense.
· The most improved? Our first extended look at the 2013-2014 affords the opportunity to look at the progress made by many of IU's returning players. Jeremy Hollowell and Hanner Mosquera-Perea both came to Bloomington as highly rated recruits, but had different levels of impact in their debut seasons.
Hollowell is a player who can make a significant leap forward with his ability to score and distribute, but must become more consistently defensively. And Mosquera-Perea has the physical tools to make an impact, but have his basketball skills and instincts progressed enough in the offseason to carve out a more regular role?
(Photo credit: IU Athletics)
Filed to: Southern Indiana Screaming Eagles