Crean updates injuries on ESPNU's Midnight Madness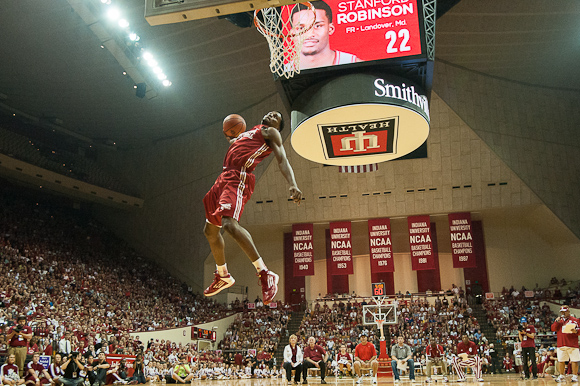 Tom Crean was an in-studio guest on Friday's ESPNU Midnight Madness special and on the broadcast, was asked by Andy Katz for the latest on injuries to freshmen Luke Fischer, Troy Williams and Stanford Robinson.
Here are Crean's comments on each player:
· Fischer: "Luke Fischer got injured right before we started practice. Tore his labrum and he's back doing 5-on-0 work and hopefully we'll have him by the second exhibition game, probably at the earliest."
· Williams: "Troy Williams gets the cast off his right hand and we finally get a chance to see his right hand because the last couple of weeks it's been all about his left hand and it hasn't been too bad."
· Robinson: "Stanford Robinson got hurt actually at Hoosier Hysteria, which you never want to have happen. He bruised his knee, he should be back hopefully sometime by the end of next week."
Indiana's first exhibition game is Saturday, Oct. 26 against Division II Southern Indiana at Assembly Hall at 7 p.m.
Filed to: Luke Fischer, Stanford Robinson, Troy Williams