Indiana "one of the top schools" for Bryant Crawford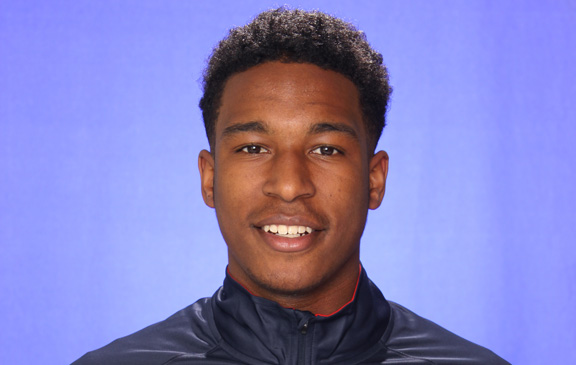 Bryant Crawford of Gonzaga Prep (D.C.) has long been a recruiting priority for Indiana in the class of 2015.
The No. 35 prospect nationally according to the 247Composite, Crawford missed the July evaluation periods as he underwent surgery in June to repair a tear in his meniscus. That injury didn't keep the Hoosier staff from showing up at his Team Takeover games or from coming to his high school when the recruiting period began in early September.
"They were one of the first schools to come down when the coaches were allowed to come out," Crawford told Inside the Hall from the USA Basketball developmental national team mini-camp in Colorado Springs last weekend. "Even though I wasn't playing, they still came down there and talked to me for a little while."
The 6-foot-2, 179 pound point guard was recently cleared to resume basketball activities and said he expects to be 100 percent for the start of his high school season.
"I just got cleared Monday (Sept. 30)," he said. "I've been getting in the pool and riding the bike and since Monday I've been getting in the gym and doing a little bit of work to get back into playing shape."
Before the injury, Crawford was playing his way onto USA Basketball's U16 team that went on to win a gold medal in the FIBA World Championships in Uruguay. Despite missing time in front of college coaches in July, the IU target believes he got better despite not playing.
"I definitely got stronger," Crawford said. "From watching the game on the sidelines, I definitely saw things differently than what I would have saw if I was playing just looking at people's game and looking at the competition that I'm going to have to come back to."
As a junior at Gonzaga, Crawford will take on a larger role as Kris Jenkins, a Villanova signee, has moved on to college. That will put more pressure on Crawford to lead, a challenge he is looking forward to meeting head on.
"I'm definitely going to have to take a big leadership role and keep everybody involved in the game," he said. "I'm going to have a lot of weight on my shoulders to carry my team, keep everybody with high spirits, don't let anyone lose focus and just keep pushing the guys to get better."
With more than ten scholarship offers, Crawford will a strong list of suitors to choose from. Indiana's diligence in recruiting him makes the Hoosiers one of the favorites at this point.
"They're one of the top schools, "Crawford said. "They're still recruiting me hard and have been recruiting me hard since they first started recruiting me. It's a definitely a great relationship (with Indiana), a positive relationship. With them, it's not all about basketball. They check up on how I'm doing, how I'm recovering, how my family is doing and how I'm doing in school.
"They want to get me back up on the campus. I feel like our relationship gets stronger and stronger."
When that next Indiana trip takes place hasn't been set yet, but Crawford is already familiar with the campus as he visited in August of 2012 when he received a scholarship offer and again for Hoosier Hysteria in 2012.
"I'm actually starting to schedule a few visits now, but I'm not sure when I'll get back out there," he said.
Filed to: Bryant Crawford