Five-star Jayson Tatum talks USA Basketball, Indiana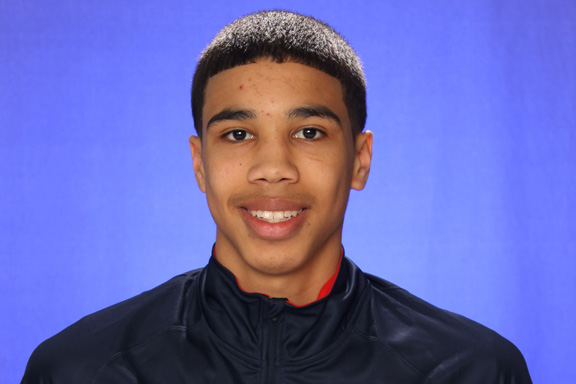 One of the top players nationally in the class of 2016, Jayson Tatum, was a standout at last weekend's USA Basketball men's developmental national team mini-camp in Colorado Springs, Colorado.
The No. 4 overall prospect in his class according to the 247Composite, the 6-foot-7, 190 pound wing from Chaminade College Prep in St. Louis (Mo.) already has offers from more than a dozen programs. His performance at the USA Basketball camp drew rave reviews from national scouts in attendance.
"It's really exciting. It's a blessing," Tatum told Inside the Hall by phone from Colorado Springs. "It's fun to come out here and play against the top guys, especially the ones in your age group, the class of 2015 and the class of 2014 and just coming out here, competing and showing your talent."
A member of the USA Basketball team that won the gold medal at the FIBA Americas U16 Championship in Uruguay in June, Tatum averaged 10 points and 4.6 rebounds as a reserve.
His play at this past weekend's mini-camp put him in excellent shape to be picked for the U17 roster that will compete in the FIBA World Championships in Dubai next summer.
Tatum, who is listed as a guard by some recruiting services and as a wing by others, says his versatility has really taken off as his body continues to change.
"I've grown quite a bit, so I'm getting more versatile on the court, playing multiple positions and trying to be a mismatch problem on the court," he said. "I'm bringing the ball up, trying to get my teammates and trying to get stronger and quicker."
The versatile sophomore said doctors have told him he could end up growing to the 6-foot-10 to 7-foot-1 range.
Some of the nation's elite schools have already prioritized Tatum in their class of 2016 plans, but he said he's taking the process slow.
"I just take it step by step. It's really surprised me," Tatum said. "When I was younger, I used to look up to all of these schools and coaches. Now just to see them walk in the gym or recruit me or offer me a scholarship, it means a lot. It just shows how far hard work and dedication can get you."
Indiana is one of the elite schools who has been recruiting Tatum, along with Florida, Kansas, Kentucky, Michigan State, North Carolina and others.
"I like Indiana a lot. They have a great coach in coach Crean. He gets his guys to play hard," he said. "That's ultimately what a coach needs to do is just get after guys and if you're playing hard for a coach, that means he's doing something right. And that's what Indiana does."
Filed to: Jayson Tatum