Braxton Blackwell picks up Indiana offer on Hysteria visit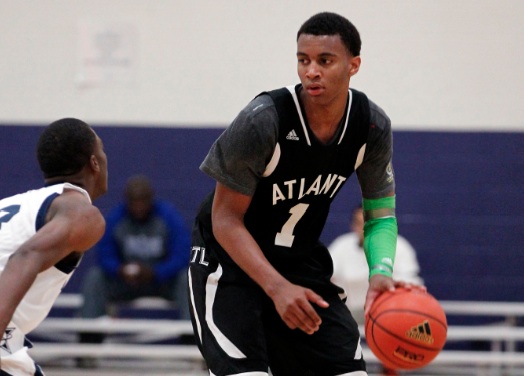 One of the top prospects nationally in the class of 2016 got his first taste of Indiana basketball in person over the weekend.
Braxton Blackwell, a 6-foot-8, 215 pound forward at Christ Presbyterian Academy in Nashville, Tennessee, talked to Inside the Hall on Sunday after returning from his weekend trip to Bloomington.
"I really liked the campus. The facilities are amazing," Blackwell said. "The coaching staff is one of the best I've met so far. I just really could see myself being at Indiana in the future."
The No. 34 prospect in the 247Composite, Blackwell attended Friday's Hoosier Hysteria and Saturday's IU football win over Penn State. His father, Thomas, also made the five hour trip north.
"The word Hysteria is an appropriate word for it as far as the fanbase," Thomas Blackwell said. "I was really impressed with the students as far how they came in on a Friday to greet both the ladies and men's teams, coaches and staffs."
Beyond the time at Hysteria and Memorial Stadium, the Blackwell's stay in Bloomington, which was far more in-depth than a typical unofficial visit, also included conversations with academic advisor Marni Mooney and strength and conditioning coach Je'Ney Jackson.
Academics are important to the family and was a major focus of the visit.
"The academic piece was very impressive," Thomas Blackwell said. "She (Marni) sat down with us one-on-one for at least a hour, taking us through how many majors were there and how they help the men's basketball team as far making sure they stay on track and being a resource for them and partnering up with the head coach to make sure he knows how his players are doing."
Blackwell, who came into the weekend with offers from Cincinnati, Florida, Memphis, North Carolina State, Tennessee, Vanderbilt and others, left with an offer from the IU staff.
"It was great to hear when Coach Crean said he wanted to offer me a scholarship to play for them," Blackwell said. "Indiana comes with a lot of tradition and just to be one of the players can be, possibly at one point, keeping the tradition going, is just a blessing."
The impact of getting the offer in person, combined with the fact that Indiana has done its research on Blackwell, was significant according to Thomas Blackwell.
"It went from a visit to an offer and we're glad it happened that way," he said. "A lot of times you get these things over the phone or through the high school coach. But sitting down with coach Crean face to face and hearing him and seeing the passion and getting the idea that he did his homework on Braxton, it wasn't just an off the hip decision that he made to start a relationship with Braxton over the next two and a half years. That was impressive."
Filed to: Braxton Blackwell