Troy Williams out with right hand injury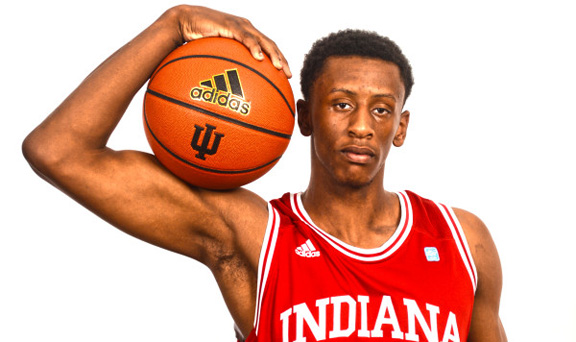 6-foot-7 freshman forward Troy Williams is out for "the next few weeks" after suffering a right hand injury during a workout, Indiana's announced late Monday afternoon.
No other details were disclosed, though Indiana coach Tom Crean called the injury "a setback."
Below is the entire release, via IU media relations:
Freshman Troy Williams (Hampton, Va./Oak Hill Academy), a 6-7 forward, will miss the next few weeks after suffering an injury to his right hand during a workout.
"Troy has been rising in all areas of his game," said IU Coach Tom Crean. "While this is a setback, it is a minor one in the scheme of things."
Williams came to IU after playing for head coach Steve Smith at Oak Hill Academy. He was ranked No. 47 by Rivals.com and No. 10 at his position, ranked No. 67 overall by Scout.com and No. 17 at small forward, and ranked No. 57 in the ESPN100 rankings. He scored 21 points to go along with five rebounds and four assists in just 18 minutes at the Derby Festival Basketball Classic, where he was named MVP. He was named Gatorade Player of the Year for the state of Virginia and led Oak Hill Academy to a regular season record of 34-5 and an appearance in the National High School Invitational. He averaged 16.2 points, 7.5 rebounds, 4.0 assists, and 2.0 blocks during the regular season, compiling nine double-doubles and played in the Jordan Brand Classic.
(Photo credit: Mike Dickbernd/IU Athletics)
Filed to: Troy Williams