2015 guard Aaron Jordan discusses his recruitment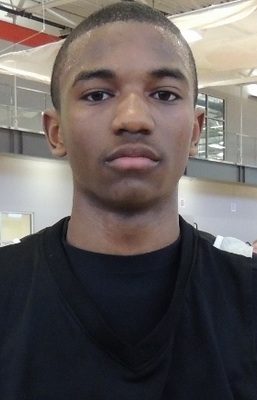 Aaron Jordan has learned just how long and frustrating the recruiting process can be.
A class of 2015 shooting guard from Plainfield, Ill., Jordan has gained major interest from colleges, including Indiana, in recent months as his stock rises. According to the 247 Composite, he is the No. 63 recruit and No. 13 shooting guard in the class.
But to him, that heightened level of interest hasn't made his recruitment any easier.
"At first it was overwhelming, but then as things calmed down and slowed down, I got my feet under me," Jordan told Inside the Hall Tuesday night. "Especially when you start early, you don't know what to do. Sometimes you want to go ahead and make a decision, but you just want to keep waiting because there's all these other opportunities out there.
"You have to keep your head on straight, keep your focus and get to your main goal, and if there's other people supporting you, you'll be able to do that."
In recent months, Jordan has added offers from Illinois, Wisconsin, Tulsa, Creighton, Butler, Xavier, San Jose State and Illinois State, among others.
But he has also received interest from Indiana, and he has spoken with associate head coach Tim Buckley on multiple occasions. Jordan told Inside the Hall he has never been to IU, but will make his first unofficial visit to the Bloomington campus on Oct. 4, for Hoosier Hysteria.
"I don't really know the school much because they haven't offered me yet, but just how the coach talks about it, he says they're a really good program and they work well with the kids," Jordan said. "I've heard nothing but good things."
Though many colleges have taken note of Jordan's performance on the court, he has raised many coaches' eyebrows through his performance in the classroom.
Going into his junior year of high school, Jordan has maintained a 4.5 GPA.
"Coaches don't just recruit me for the way I play; they recruit me for my character, also," Jordan said. "You know, it's not just about basketball. I have to know what I want to do after college, so academics are a big thing now to me and it's going to be a big thing when I'm in college."
Jordan told Inside the Hall that he has decided to not look in-depth at schools until they have extended an offer.
After all, he has learned that waiting can present new opportunities.
"I do take a lot of things into consideration but when coaches call, I don't expect it most of the time," Jordan said. "It's a long process."
Filed to: Aaron Jordan