Five-star Braxton Blackwell to visit IU for Hysteria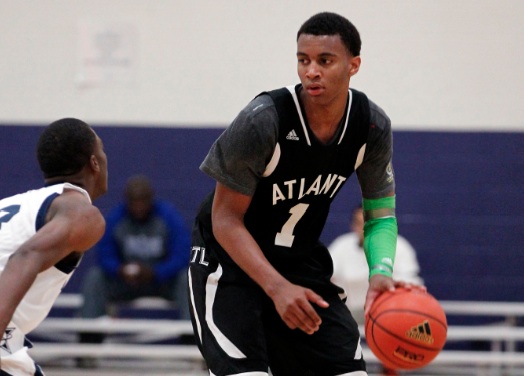 One of the top young players in the class of 2016, Braxton Blackwell, is planning to visit Indiana next month for Hoosier Hysteria.
Blackwell, a 6-foot-8, 215 pound forward who plays for former Vanderbilt standout Drew Maddux at Christ Presbyterian Academy in Nashville, Tennessee, is rated the No. 19 prospect nationally in the 247Composite.
Indiana tracked Blackwell closely this summer as he was a standout playing at the 17-and-under level for the Atlanta Celtics in events like the adidas Invitational in Indianapolis and the adidas Super 64 in Las Vegas.
Blackwell already has offers from several schools, including Auburn, Florida, LSU, Memphis, Mississippi State, North Carolina State, Providence, Tennessee, Vanderbilt, Virginia and Virginia Tech.
Indiana and Louisville have expressed significant interest, but have not offered yet.
"As that relationship starts to develop more, they're both saying they enjoy how much they enjoy his game and both could be offering here during his sophomore year," Blackwell's father, Thomas, told Inside the Hall on Thursday. "The relationship with Indiana is very good. There's a very, very high interest from Indiana."
The trip to Bloomington will be the first for Braxton, who is looking forward to his first up close look at Indiana basketball.
"Indiana is a great program. Great tradition. Coach Crean is a great coach," Blackwell told Inside the Hall. "I'm definitely looking forward to getting on campus and getting a feel for it and basically just seeing if it could be my home for the next four years, if that's possible."
Blackwell comes from a family that has produced several athletes who have played at the highest level. His mother, Robin, is a first cousin of Ralph Sampson and Aaron Beasley, a former NFL cornerback, is also a relative.
A strong support system from his family has helped him manage the recruiting process, which has already taken off.
"We just try to slow things down. He's in a good situation. To be so young, we just look at it as a blessing to have serious interest at that level," Thomas Blackwell said.  "I want him to enjoy the process but at the same time, we try to keep him in the moment. He's won two championships at his high school already and he's got goals to win a third and by the time he graduates, if everything goes right, he could have five championships."
A hybrid forward who can play and defend multiple positions, Blackwell is described by his father as an "old soul" who enjoys watching film of Magic Johnson.
"He's a student of the game," Thomas Blackwell said. "He's got a really high basketball IQ. And that comes off in a mature way when you see him play. He's very goal oriented and he wants to be a pro.
"He knows it is a lot of work to do that. Missing spring breaks and football games and you're on the road on the weekends when friends are enjoying their summers. He's never complained about it. And I don't have to make him do it."
Filed to: Braxton Blackwell