'Lethal' 2017 guard/forward Kris Wilkes receives IU offer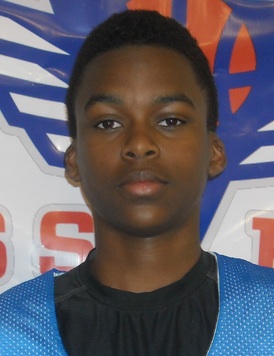 When Indy Hoosiers AAU coach Mike Peterson speaks about 2017 guard/forward Kris Wilkes, one of the first words he mentions is "lethal."
No, it is not a direct reference to his game on the court, where Wilkes is a 6-foot-6 freshman at North Central that received an Indiana offer on Friday and has interest from Purdue, Xavier and Memphis.
His "lethal" status comes from taekwondo, a sport in which Wilkes is a black belt. As untraditional as it seems — Peterson is quick to mention Wilkes is not your typical basketball recruit — it's all part of the equation of how Wilkes is beginning his high school career with a hot start.
"He could show you some stuff, but he has a very strong core," Peterson told Inside the Hall Friday evening. "You never find Kris on the ground because he's so strong with his body and his balance."
And there's no arguing that work has helped him on the court, too.
Earlier this month, Wilkes was named the Most Valuable Player of the CrossRoads Elite 125 National Camp (highlights from that camp are posted below) in Nashville, Tenn. The event featured some of the top talent in the country's 2017 and 2018 classes.
For those who don't know him yet, Peterson said it won't take much longer.
"Kris's heart and tenacity on the floor, man, is just out of this world," Peterson said. "I'm telling you, with his skill, I can play him anywhere from the 1 to the 5. He can bring the ball up the floor. Where he lacks right now is a consistent outside jump shot, but that is going to come if he continues to shoot and work on that part of his game.
"Other than that, he doesn't have a weakness. He rebounds, he spins, he can go to the bucket."
Wilkes' athletic abilities only make up half the story behind his success, though.
Each Sunday, his extended family meets at his grandmother's house, where she cooks everyone dinner. Even from a young age, Wilkes learned the importance of family, education, church and being respectful. His father has kept him enrolled in martial arts classes to gain strength, focus and work ethic. He also has played the bass in orchestra.
"His family needs to be mentioned. He has an awesome family, from his dad, to his uncles, to his grandmother," Peterson said. "Kris always looks the part and talks the part. It's because of his family background."
As his college recruitment takes off, Wilkes intends to not lose sight of what's close. During an unofficial visit to Indiana on Friday, where he played a pick-up game with Yogi Ferrell and No. 2 NBA draft pick Victor Oladipo and got a campus tour from head coach Tom Crean, Wilkes was offered a scholarship.
Afterward, when Peterson called to ask how it went, Wilkes "was giggling ear to ear. He loves IU."
Wilkes now is the third member from his AAU team to get a scholarship offer from Indiana, joining 2017 recruits Southport guard Paul Scruggs and Hamilton Southeastern forward Zach Gunn.
Peterson noted those offers "could play a big part in the future. They may all want to stay and play together."
College indeed is far in the future for Wilkes. He only is three weeks into his freshman year of high school, after all.
But that hasn't stopped Peterson from singing his praises. From taekwondo, to orchestra and to the basketball court, Wilkes has diversified himself into a star. Peterson, however, summed it up in layman's terms.
"He does it all."
—
Here's highlights on Wilkes from the CrossRoads Elite 125 National Camp earlier this month:
Filed to: Kris Wilkes