Indiana to play LIU-Brooklyn, Stony Brook in 2K Classic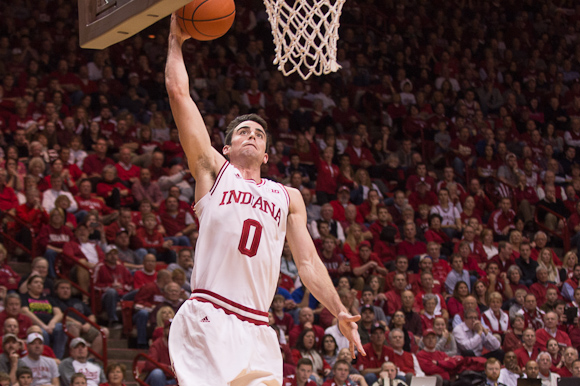 Indiana will play LIU-Brooklyn on Nov. 12 and Stony Brook on Nov. 17 at Assembly Hall as a part of the 2K Classic, according to a press release issued Tuesday.
The Hoosiers will play in the tournament's championship round games at Madison Square Garden in New York Nov. 21-22 beginning with a game against Washington.
The full release is available below:
Headlining the field are Indiana, UConn, Boston College, and Washington. These four teams, which combine for 102 NCAA Tournament appearances, will each host a pair of regional round games on campus from Nov. 12-17 before heading to the World's Most Famous Arena for the Championship Rounds on Nov. 21-22.
The remainder of the 12-team field will participate in subregional rounds held from Nov. 22-24. The University of Detroit and UC Irvine will serve as subregional hosts and will be joined by Boston University, Eastern Washington, Florida Atlantic, LIU Brooklyn, Stony Brook, and Toledo.
ESPN Networks will televise six games of the 2K Sports Classic benefiting Wounded Warrior Project, including all four Championship Round games from Madison Square Garden. The semifinal doubleheader on Thursday, Nov. 21 will see Connecticut take on Boston College in a 7:00 p.m. (ET) tip, followed by Indiana facing Washington. Both semifinal match-ups will air live on ESPN2. The semifinal round winners will meet on Friday, Nov. 22 for the 2K Sports Classic championship on ESPN2, preceded by the consolation game at 5:00 p.m. (ET) on ESPNU.
In addition, ESPNU will air the Nov. 17 games between Boston University-Connecticut and Florida Atlantic-Boston College.
Additional television information will be announced at a later date.
Filed to: 2K Sports Classic