Quentin Snider planning IU visit later this month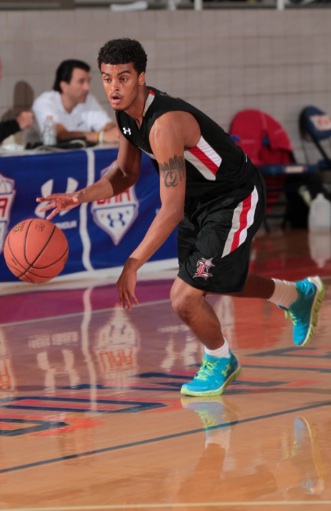 Quentin Snider, the No. 28 player in the ESPN.com rankings for the class of 2014, is back on the market after being committed to Louisville for nearly two years.
And Snider, a 6-foot-1 point guard, is already hearing from several schools, including Indiana. Tom Crean talked to both Snider and his father, Scott, on Wednesday night.
Scott Snider told Inside the Hall this morning that a visit to Bloomington is planned for later this month.
In a radio interview with Jody Demling on WKRD's The Early Birds on Thursday morning, Scott Snider explained Quentin's decision to reopen the recruiting process.
"It's something Quentin's been thinking about, had in the back of his head for a month or two," Scott Snider said. "Everybody knows they have a lots of guards coming in and the more guards they have, the more he's kind of wondered what his role was going to be.
"He wants to play. He kind of saw the stockpile of guards and wasn't sure when it was going to be his time to actually get out on the floor and play. I think that's kind of what the issue was."
Louisville is not expected to continue recruiting Snider.
The Cardinals have three guards coming in for the 2013-2014 season in Chris Jones, Terry Rozier and Anton Gill as well as JaQuan Lyle, who will arrive for the 2014-2015 campaign.
As a junior at Ballard in Louisville, Snider averaged 17.2 points and 4.4 assists for a team that finished 32-5 and fell 65-64 to Madison Central in the state championship game.
In his interview with Demling, Scott Snider said that nearly "12 to 20" schools have already reached out to inquire about his son.
"The thing we want to do is, if he interested in them (the school), get it down to five schools as quick as possible and look at the five that are going to be the best fit for him," he said. "Location and who fits his style and take the visits and go from there."
(Photo credit: Kelly Kline/Under Armour)
Filed to: Quentin Snider