Malachi Richardson shines at Nike Peach Jam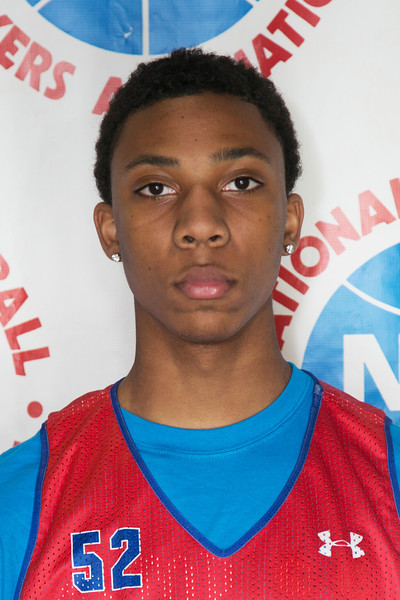 Class of 2015 New Jersey wing Malachi Richardson, one of Indiana's top recruiting targets, was one of the top players at last week's EYBL Finals at the Peach Jam.
The 6-foot-6 Richardson, ranked the No. 11 prospect overall in his class by ESPN.com, averaged 15.9 points over seven games and helped lead Team Final to the event's semifinals.
Indiana continued its strong pursuit of Richardson at the event as assistant coach and recruiting coordinator Kenny Johnson and Tom Crean were courtside for several games.
The Hoosiers, along with schools like Arizona, Connecticut, Florida, Georgetown, Miami (FL), Ohio State and Syracuse, are the schools recruiting Richardson the hardest. He's expected to get his first look at Bloomington next month when he takes an unofficial visit with his family.
"It'll probably be either the third or fourth week in August," Richardson told Inside the Hall in North Augusta, South Carolina. "I just want to meet some of the players, talk to the players about coach Crean and the coaching staff, and see how the campus is."
Crean and Johnson have continued to communicate consistently with Richardson, who is now able to receive unlimited phone and text contact with schools now that June 15 has passed for rising juniors.
"We talk probably three or four times a week," he said. "We talk about different things: life, basketball, school. Everything."
As a sophomore, Richardson helped lead Roselle Catholic to the NJSIAA Non-Public B championship and the 2013 NJSIAA Tournament of Champions title.
While he's not naming any favorites at this point in the process, it's clear Indiana continues to make a strong impression on the five-star wing.
"It's a great school; a great program. And an excellent coaching staff," Richardson said. "Coach Crean is a great producer in players. He's great at getting players better and putting them onto the next level."
IU's player development, a topic being referenced frequently by recruits this month in the aftermath of Victor Oladipo and Cody Zeller both being selected in the top four of the 2013 NBA Draft, is an important factor for Richardson, who says he's looking for "a great coaching staff, a great atmosphere and a great feel for the program."
"That's where I want to be in the future (in the NBA)," he said. "It's fun watching them."
Wayne Staats contributed to this story.
Filed to: Malachi Richardson