2016 guard Tyus Battle planning return trip to Bloomington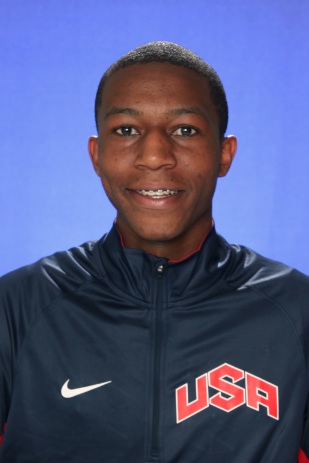 Indiana has had plenty of recent success in recruiting the northeast region of the country, and the Hoosiers continue to hit that area hard.
Indiana is the first Big Ten school to have offered 2016 New Jersey guard Tyus Battle, ranked No. 7 in his class by ESPN.com. Battle, a 6-foot-5 combo guard, took an unofficial visit to Bloomington back in February for the game against Michigan.
"It was a great experience," Battle said at this weekend's Peach Jam event in North Augusta, South Carolina. "The fans are crazy. Just the atmosphere was great. I talked to coach [Tom] Crean a lot and coach Kenny Johnson. It was just about the future and basketball stuff, NBA stuff."
Battle has learned a lot about Crean by watching him coach from afar.
"He's an energetic guy. He likes to get after it. Sometimes I think he wants to be on the floor too," Battle said, laughing. "He's a great guy."
Like many recruits, Battle is attracted to Indiana because of the way Crean and his staff have developed players in recent years. Battle specifically pointed to Victor Oladipo, who was selected second overall by the Orlando Magic in last month's NBA Draft.
Battle said he likes to get to the basket and called himself a "pretty good" defender. He averaged 11 points per game as a freshman at Gill St. Bernard's School last season. He was also selected for the  2013-14USA Basketball Men's Developmental National Team roster.
Battle also has offers from Connecticut, Syracuse, Cincinnati and Miami (Fl.), among others. He has taken an unofficial visit to Connecticut. Battle said he was supposed to take a return visit to Indiana on June 20, but had to cancel it because "something came up."
He said he plans to take another trip to Bloomington soon, possibly in August.
Wayne Staats contributed to this story.
Filed to: Tyus Battle