Team USA moves to 2-0 in World University Games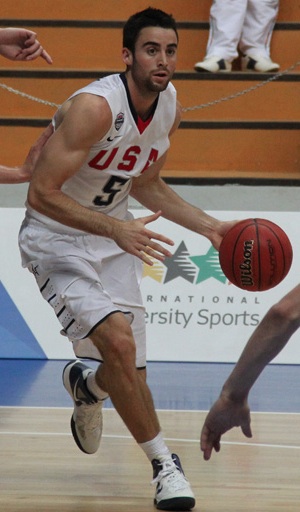 Indiana senior Will Sheehey scored 10 points and sophomore Yogi Ferrell had seven as Team USA moved to 2-0 in the 2013 World University Games with a 96-53 win over the Czech Republic in Kazan, Russia on Monday.
Sheehey was one of four Americans in double figures and shot 4-of-5 from the field. Creighton's Doug McDermott led all scorers with 23 points and Louisville's Luke Hancock added 15 points.
Ferrell followed up his record setting 13-assist game on Sunday against the United Arab Emirates with four assists.
But it was Ferrell's energy and defense off the bench that was even more important, according to one of his teammates.
"I think Yogi [Ferrell] definitely came in the game and gave us a lot of intensity in picking up the ball full court and getting some steals and putting a lot of pressure on the ball," Michigan State's Adreian Payne told USABasketball.com.
The Indiana point guard shot 3-of-6 from the field and had just one turnover in 19 minutes. Sheehey had four rebounds and four assists in 15 minutes.
Both players are coming off the bench for Team USA, which is looking for its first gold medal in the World University Games since 2005.
"I think we understand what the rotation is," Team USA coach Bob McKillop told USABasketball.com. "We're also trying to conserve energy and trying different combinations. The combination of looking to have our energy at our best and which are the best combinations is an ongoing process."
Team USA didn't shoot particularly well from the field (42.7 percent), but limited the Czech Republic, which fell to 0-2, to just 31.3 percent shooting.
The Americans have three more pool play games — Sweden on Wednesday, Australia on Thursday and Canada on Friday — before the quarterfinals begin on Sunday.
The top two teams in each pool will advance to the quarterfinals.
(Photo credit: USA Basketball)
Filed to: Will Sheehey, Yogi Ferrell