Q & A: Yogi Ferrell talks World University Games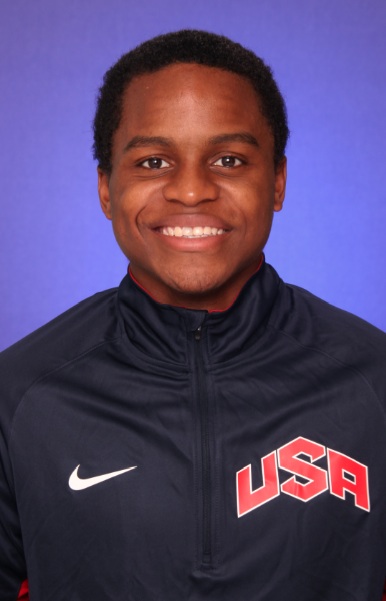 Yogi Ferrell and Will Sheehey will depart on Monday with USA Basketball for Kazan, Russia as part of the 12-man roster for the 2013 World University Games.
The USA team, which hasn't won gold in the World University Games since 2005, will have a four-day training camp upon arrival in Kazan and will then begin competition on July 7 with a game against United Arab Emirates.
Australia, Canada, Czech Republic and Sweden are the four other teams in a pool with the USA.
Inside the Hall caught up with Ferrell after this morning's practice to get his thoughts on being picked for the roster, his role on the team and much more. Our complete Q & A is below:
On being selected for the 12-man roster:
"I feel pretty good right now. I feel like I've been working my whole life to be able to participate in such a great opportunity like this and to be able to represent my country over in Russia. It's going to be a great experience."
On having his college teammate, Will Sheehey, on the roster with him:
"It means a lot. Will and I know how each other play. We've been playing with each other for quite some time. I feel like we can feed off of each other really well on the court."
On how different this summer will be for him playing with USA Basketball versus staying in Bloomington and how the experience can help him improve:
"I feel like we'll be playing against a lot of older guys, internationally, with the age limit of 27. More mature, smarter players, I feel like playing against them can kind of heighten the game of all of the players on this team and transition it over to our schools."
On how he fits on the team and what role he expects to play:
"I'm going to try to be a leader on the court, getting guys in the right spots of where they need to be. I feel like I can just be a facilitator on this team, really. We've got some capable scorers on this team so I can just really be the point guard. Another thing I can bring is just a defensive mindset. We're definitely going to need to stay disciplined when we're over in Russia playing against these great international teams that have been playing together for a while. Those are two things I feel like I can bring to the team and help us bring back the gold."
On the keys to getting acclimated quickly with teammates to prepare for teams that have been playing together for quite some time:
"I just feel like we need to play together as a team. Play unselfish. I feel like through these practices we've done a great job playing unselfishly. Everyone can score, basically, and we know our tendencies and what we can do. That can translate over to when we play in Russia. I feel like when we just stay together, we're going to be OK."
On having two other teammates from the Big Ten in Iowa's Aaron White and Michigan State's Adreian Payne:
"They're definitely great for us. Aaron White rebounds very well. He offensive rebounds for us, kicks the ball out. Payne is just a force for us inside defensively. And offensively, you just throw it right up to him and he'll dunk it. I feel like we're going to need those guys down the stretch to try to win some of those games."
On how Will Sheehey has played in practice and what he can bring to the team:
"Well coach actually had Will playing a little bit of point guard (laughs). Which is a little bit of a surprise to me. Will definitely pushes the ball very well and he kind of weaves in and out traffic and always finds his way into the lane. That's pretty much what he's been showing the coaches. He's also just a great finisher at the rim just because of how bouncy and athletic he is."
On how Sheehey's competitiveness will translate to the international game:
"Will will never back down from anyone. I've never seen him back down from anyone and I don't expect him to do it even when we play against all of these international guys. I expect him to be the same person wherever we play."
Filed to: USA Basketball, Yogi Ferrell