Five-star wing Malachi Richardson ready to see Bloomington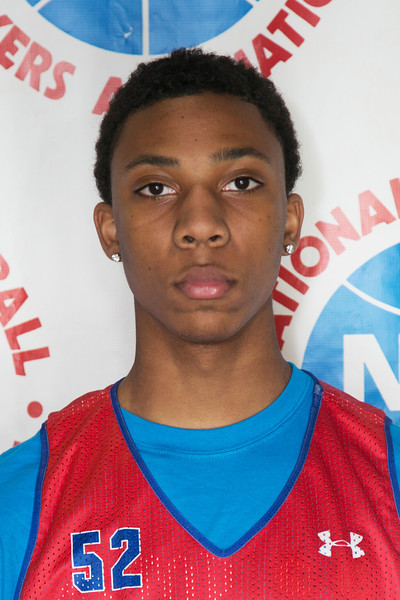 CHARLOTTESVILLE, Va. — Class of 2015 guard and Indiana recruiting target Malachi Richardson is ready to visit the campuses of some of the schools who have been recruiting him hardest.
Richardson, who was unable to play at the National Basketball Players Association (NBPA) Top 100 Camp after aggravating a left wrist injury the previous week, has Bloomington targeted for an unofficial visit in August.
His relationship with the Indiana coaching staff, specifically Tom Crean and Kenny Johnson, continues to pick up momentum.
"I would say we talk every two weeks and I talk to coach Kenny and coach Crean," Richardson said a couple of days before schools could begin unlimited contact with class of 2015 prospects. "We have a great relationship. It's budding and getting a lot better than it was when we first got it."
The 6-foot-5, 193-pound wing, who returned from wrist surgery for the final two Nike Elite Youth Basketball League (EYBL) sessions and averaged 15.0 points per game, says he plans to be ready for July. Richardson plays for the Pennsylvania-based Team Final AAU program.
"I sprained it at the Nike Elite 100 camp in St. Louis a week ago," he said. "I fell on it. It's healing but the doctor said I should take a little time off to make sure I'm ready for Peach Jam."
Besides the planned unofficial visit to Indiana, Richardson, who helped lead Roselle Catholic (N.J.) to the Non-Public-B state title and the NJSIAA Tournament of Champions crown, said Florida and Connecticut could also receive August visits.
The trip to Indiana will be his first time on campus.
"(I) just want to see how the school is, see how the campus is, meet some of the players that once played there and still play there now," he said.
In the most recent ESPN 60 for the class of 2015, Richardson comes in at No. 11 overall and is a five-star prospect. He's got offers from several high-major schools besides IU, including Cincinnati, Georgetown, Kansas, Maryland, Miami (FL), Minnesota, Ohio State and others.
But the Hoosiers, who have recruited Richardson diligently since last fall, are standing out.
"Indiana's still at the top of the list," Richardson said, while also mentioning Georgetown, Florida and Connecticut as showing heavy interest.
"Great school, great coaching staff, great academic program, the fans of the school, everybody comes out and supports."
(Photo credit: NBPA Top 100 Camp)
Filed to: Malachi Richardson