Remy Abell narrows list to Xavier, St. Louis and St. Mary's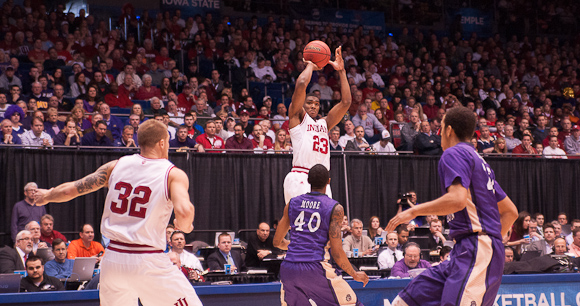 Former Indiana guard Remy Abell is getting closer to choosing a new home.
As first reported by Inside the Hall on Tuesday, Abell has narrowed his list of schools to Xavier, St. Louis and St. Mary's. Abell announced his decision to transfer from Indiana after two seasons last month.
Abell said on Tuesday evening that he was contacted by in-state school Butler and coach Brad Stevens, but decided it wasn't the right fit for him.
"That's a great school and program," Abell wrote in a text message. "Things just didn't work out."
Abell said he will visit Xavier on Friday and St. Louis on Monday. He has not yet scheduled his visit to St. Mary's, but said he is currently working to do so now. Abell plans to make a decision quickly after making his visits, likely within the next 7-10 days.
Per NCAA transfer rules, Abell must sit out next season and will have two seasons of eligibility remaining beginning with the 2014-2015 season.
Filed to: Remy Abell