Creek will not return to Indiana for 2013-2014 season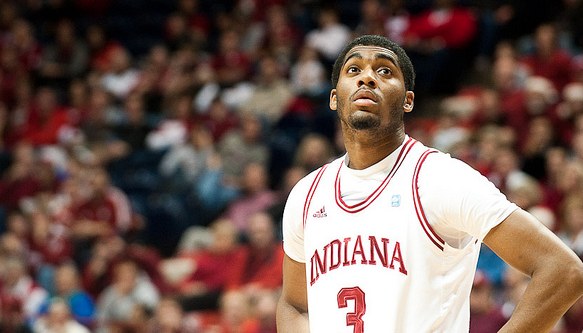 Indiana redshirt junior Maurice Creek will not return to Indiana for a fifth season and will instead seek to complete his eligibility at a school closer to his home. Creek will receive his undergraduate degree next week.
Here's the full release from IU media relations:
Indiana University men's basketball coach Tom Crean has announced that guard Maurice Creek will graduate next week and will not play for the Hoosiers next season. He will look to play his final season immediately at another school and begin work on a graduate degree.
"With his graduation coming up next week, Maurice and his family have decided to pursue an opportunity where he can find the type of role that would provide him the minutes he desires and is accustomed to," said Crean. "In all my time as a coach, I have never witnessed someone overcoming the adversity that Maurice had sustained during his time. His attitude, ability to continue to work and his passion for the game of basketball have never wavered. He has been an integral part of our basketball family and will always remain that in our eyes and and should also in the eyes of Hoosier Nation."
During his career with the Hoosiers, the Oxon Hill, Maryland product averaged 7.2 points in 54 games including a 31-point effort against Kentucky as a freshman.
"I want to thank Hoosier Nation for their support during my four years at IU," said Creek. "I am grateful that Coach Crean gave me the opportunity to come to Indiana University. As much as anyone, he has helped me turn from a boy into a man. I feel like I would have a better opportunity for more playing time at another school where I can be eligible right away."
With Creek's departure, Indiana currently has 12 scholarship players on next year's roster and just two — Austin Etherington and Will Sheehey — are upperclassmen.
Inside the Hall will have more on this developing story.
Filed to: Maurice Creek