Abell had second thoughts, but decision to leave is final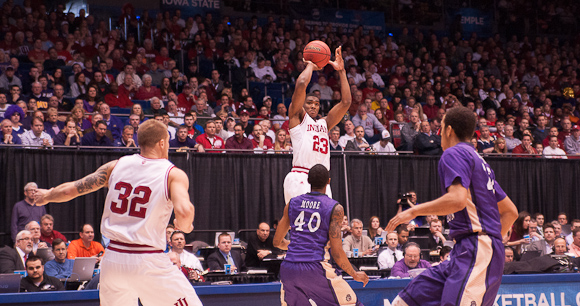 Update: A source close to Remy Abell tells Inside the Hall that his decision to transfer is final and that he will not return to IU.
—
Just five days after it was announced that Remy Abell would leave Indiana and finish his career elsewhere, the junior-to-be is having second thoughts on his decision to transfer.
After speaking with his former high school coach, Jason Couch, The Indianapolis Star reported on Wednesday that Abell was considering staying at Indiana to finish his career and that his mother had met with the coaching staff.
His former high school assistant coach at Eastern High School and mentor, Joe Rogers, confirmed that report to Inside the Hall and provided a little insight into what Abell is currently going through.
"He's having a tough time making a final decision," Rogers told Inside the Hall. "The biggest problem is that he's getting pulled from a lot of different angles. He's got parents, he's got friends. Some people say stay, some people say go."
Playing time was cited as a major reason Abell was leaving Bloomington in the school's release and Rogers said that it was a factor weighing on the Louisville native before announcing his intention to leave.
"He worries about playing time. His confidence really fell low during the season," Rogers said. "And I think he felt like a change of scenery might help him a little bit."
In 36 games as a sophomore, Abell averaged 4.0 points, 1.5 rebounds, 0.9 assists in 12.5 minutes per game. He shot 46.5 percent from the field, including 48.5 percent from behind the 3-point line.
With the spring signing period officially underway and IU's continued pursuit of Jaren Sina, Abell won't have much time to reach a final decision.
"I told him he's got to make a decision," Rogers said. "I said, 'you're not being fair with Indiana, you're not being fair with yourself. You have to be happy, you're the one.' It's him that's got to be happy."
Filed to: Remy Abell