Remy Abell to transfer from Indiana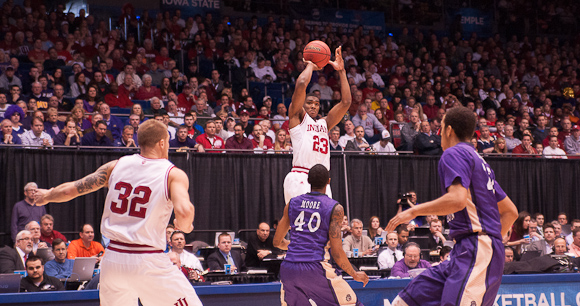 Sophomore guard Remy Abell will transfer from Indiana and seek a different playing style, according to a release sent to the media by IU on Friday night. Abell averaged 4.0 points for the Hoosiers last season.
Indiana has been rumored to still be recruiting 2013 guard Jaren Sina, who was released from his commitment to Northwestern in recent weeks after head coach Bill Carmody was fired. With Abell's transfer, Indiana is no longer oversigned for next year.
The release from Indiana:
Indiana University men's basketball coach Tom Crean has announced that sophomore guard Remy Abell will transfer to a school where he can increase his playing time.

"Remy has been an outstanding citizen and a solid player for us the past two years," said Crean. "He indicated to us that he would like to look to go to a program that has a different style of play and one where he can get more playing time."

During his career with the Hoosiers, the Louisville Eastern High product has averaged 3.5 points in 10.7 minutes of action per game.

"Being at Indiana has been the best two years of my life," said Abell. "I love the school, the program, the fans and I want to thank everyone for their support. The coaching staff has been great to me and I couldn't ask to have had better teammates while I was here. I am going to miss everyone, but I just feel at this time a fresh start and new opportunities are what is best in following god's plan for me."
Filed to: Remy Abell