Oladipo, Zeller named Associated Press All-Americans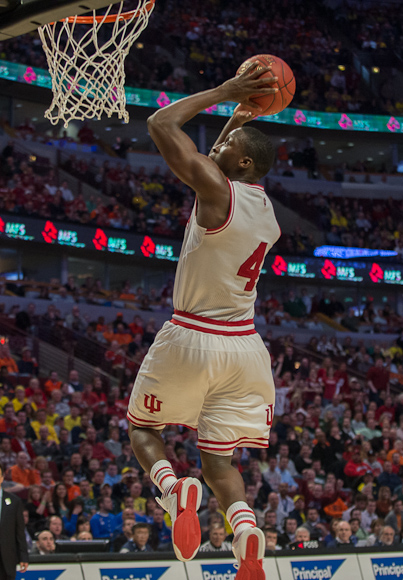 Indiana junior Victor Oladipo was named a first team All-American by the Associated Press on Monday afternoon and his teammate, sophomore Cody Zeller, was named to the second team.
Oladipo becomes the first Hoosier to be named first team AP All-American since A.J. Guyton in 2000. He averaged 13.6 points, 6.4 rebounds and 2.2 steals per game and shot 59.9 percent.
He was previously named first team All-Big Ten, the Big Ten defensive player of the year and the national player of the year by The Sporting News.
"I'm kind of speechless to be with the great names in college basketball, the NBA, in basketball history," Oladipo told the Associated Press. "To be put in a sentence with them only makes me want to work harder."
Other first team AP All-Americans to play at Indiana include Guyton (2000), Calbert Cheaney (1993), Steve Alford (1986, 1987), Isiah Thomas (1981), Kent Benson (1976, 1977), Scott May (1975, 1976) and Don Schlundt (1954).
Zeller, who was on the AP's preseason All-American team, averaged 16.5 points, 8.0 rebounds and 1.3 blocks and shot 56.2 percent from the field.
He was also named first team All-Big Ten last month and a third team All-American by The Sporting News.
Filed to: Cody Zeller, Victor Oladipo