Not ending up in Indy could be a blessing in disguise for Hoosiers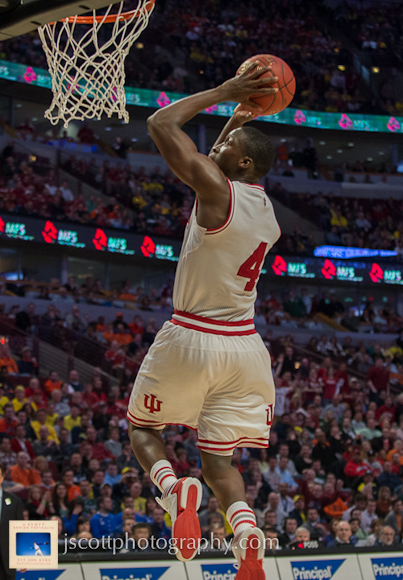 There was a great deal of speculation throughout the weeks and months leading up to Sunday that Indiana's path to the Final Four would go through Indianapolis. The Hoosiers were ranked No. 1 for a good portion of the year, and they figured to be a safe bet for the Midwest region's top seed.
But when the brackets were revealed Sunday evening, the Hoosiers were sent East. They won't be playing in Lucas Oil Stadium this postseason.
Why? Well, most likely because of their loss to Wisconsin in Saturday's Big Ten tournament semifinal in Chicago. The Hoosiers lost, and Louisville won the Big East tournament, giving them the top overall seed in the Big Dance.
"Probably," guard Victor Oladipo said when asked if Saturday's loss cost Indiana the Midwest region. "But I can't go back and change time, I can't go back and change the past. All I can do is look forward to the future."
The Hoosiers' path will first take them to Dayton and then to Washington D.C. if they advance to the second weekend.
"I expected our road to be kind of rough," said senior forward Christian Watford. "That's how it's been since I've been here, so why would it change now?"
Ending up in the East could be a blessing in disguise for the Hoosiers. Most national analysts agree the Midwest region – which includes Louisville, Duke, Michigan State and St. Louis – is by far the toughest in the Tournament.
Plus, if the Hoosiers were in Indianapolis, they would be expected to win and advance to the Final Four. The pressure would be significant, and Indiana doesn't always play well as a favorite.
"I feel like we play better on the road anyway, to be quite honest with you," Watford said. "Our mentality is just a little different. We go in with our underdog mentality that we've had for so long."
Filed to: 2013 NCAA Tournament, Christian Watford, Victor Oladipo