Watford a Hoosier for life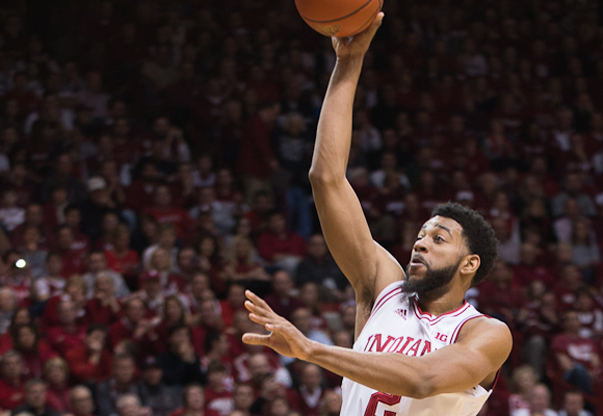 Alabama native says Bloomington is his home
By Justin Albers
Christian Watford's path to Indiana wasn't at all similar to that of the two guys who will be honored with him at Tuesday's Senior Night at Assembly Hall. Unlike Jordan Hulls and Derek Elston, Watford didn't grow up in the state. He joined the Hoosiers from Birmingham, Ala. and wasn't a household name when he stepped on campus for the first time.
So when Indiana struggled through the first two years of Watford's career, there wasn't as much pressure for him to stay. It was unlike the situation of Hulls and Elston, who would be abandoning their state school if they bolted during the program's turmoil.
Watford could have transferred. Other out-of-state recruits did. And he admits now that the thought crossed his mind at some point.
But Watford didn't leave. Despite the external pressure to do so and the occasional questions from his family, Watford decided to stick it out. He and his family believed in the process.
"Well, it definitely comes to your mind, but you don't wanna be one of those guys when the going gets tough, you just run," Watford said. "I ain't never been like that. I wasn't fittin to leave because of no losing season or anything like that. If I woulda left, it woulda been because of something totally different.
"Of course, of course, of course [you get questions], that's just part of it. But you gotta know you're here for a reason. You gotta stick it out if that's what you felt like from the beginning, and that's how I felt. I had a good understanding of the coaching staff, so I felt like I was here for a reason."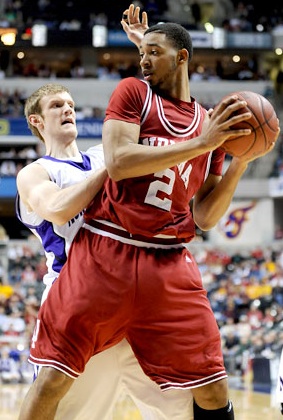 'We were young and naive'
Watford had a good relationship with former Indiana assistant coach Bennie Seltzer, and he felt a good connection with Crean and his staff. But Watford committed to the Hoosiers without a real understanding of the history of the Indiana program, or the struggles it would experience over the next several years.
Watford was a talented, highly-ranked recruit. He figured wherever he went, winning would follow.
"We was young and naïve and didn't really know how much work you had to put in," Watford said. "We thought we were playing hard, wasn't playing hard. It was tough. We thought we were gonna come in and, boom, there it was, we'd be in the tournament and all that. But it was just a constant grind. And we figured out it was gonna take a little time. We had to get some more pieces in here, weeded some guys out here and there."
The practices were long and the games grueling. No matter what they did or how hard they thought they were working, Watford and his teammates couldn't seem to make any progress. During the tough times, Watford often turned and followed Hulls, who was constantly in the gym getting shots up.
"He impacted me," Watford said of Hulls. "Seeing him get extra shots made me want to get extra shots. Seeing the way he shot so well made me want to shoot the basketball as well as I could."
The losing continued, but even so, Watford and his family could sense that things would eventually change. They were all in from the start, with Watford's parents and siblings traveling nearly seven hours one way for many of their son's games.
"We were getting our butts kicked, and we were still seeing these fans out," Watford's father, Ernest, who estimates he's driven over 100,000 miles during Christian's time at IU, said. "I said, 'Hey, this thing is gonna change.' Coach Crean assured us it was gonna change, and it did. And we're glad to be a part of it."
Filed to: Christian Watford