Vonleh, Williams selected for 2013 Jordan Brand Classic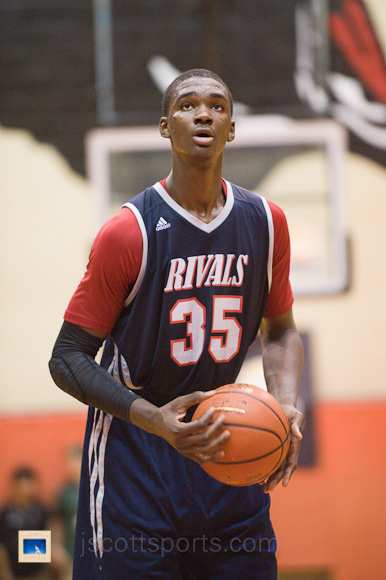 2013 Indiana signees Noah Vonleh and Troy Williams were selected to participate in the 2013 Jordan Brand Classic according to a release issued earlier this afternoon by the Jordan Brand.
Vonleh and Williams will be teammates on the West roster in the April 13th contest that will be played at the Barclays Center in Brooklyn, N.Y.
The Jordan Brand Classic is in its 12th year and will be televised live at 8:00 p.m. by ESPN2.
Indiana was the only Big Ten school to have a signee selected for this year's game.
"This year's roster could be one of the most talented in the 12 years of the Jordan Brand Classic – even with an alumni list that has become the who's who of basketball," said Larry Miller, President of Jordan Brand, in a release. "The event will be an incredible showcase of talent reaching millions of people around the world through ESPN2 and in person at Brooklyn's Barclays Center."
Eric Gordon (2007) was the last Indiana recruit to be selected for the Jordan Brand Classic.
Bracey Wright (2002), Robert Vaden (2004) and D.J. White (2004) also participated.
Vonleh, the No. 8 recruit in the ESPNU 100, is also expected to be selected for the McDonald's All-American game, which will announce its rosters on Thursday.
Williams, rated No. 33 in the ESPNU 100, has already committed to play in the 2013 Derby Festival Basketball Classic on Friday, April 19 at Freedom Hall in Louisville, Kentucky.
Filed to: Jordan Brand Classic, Noah Vonleh, Troy Williams