Recruit roundup: Fischer, Germantown keep rolling, now 21-0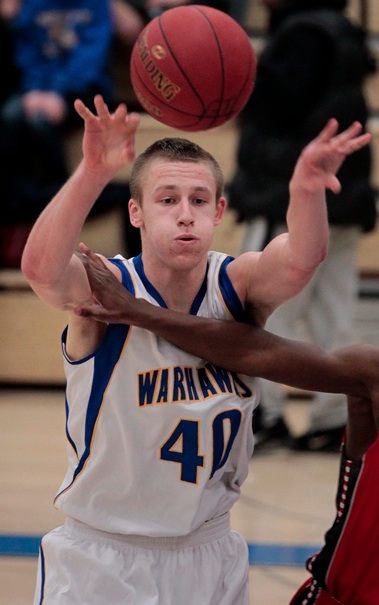 Throughout the season, Inside the Hall will keep you posted on how IU's six 2013 signees and James Blackmon Jr. are performing at their respective schools.

You can send us stats or results for this report at [email protected].
2013 SIGNEES
· Collin Hartman (Indianapolis Cathedral): Seventeen points in a 65-47 win at Roncalli on Feb. 7 and four points in a 77-70 win over Heritage Christian on Feb. 9
· Devin Davis Jr. (Warren Central): Twelve points in a 68-50 win over Lawrence Central on Feb. 7.
· Luke Fischer (Germantown, WI): Eleven points in a 78-35 win over Port Washington on Feb. 8 and 13 points in an 80-48 win over Hartford on Feb. 9.
· Noah Vonleh (New Hampton Prep, NH): No stats available this week.
· Stanford Robinson (Findlay Prep, NV): Ten points, six rebounds and five assists in a 124-92 win over Kingdom Prep (Iowa) on Feb. 6 and eight points and nine rebounds in a 109-65 win over Planet Athlete Academy (Ariz.) on Feb. 7.
· Troy Williams (Oak Hill Academy, VA): Ten points in a 97-72 win over Future College Prep on Feb. 7 and 15 points in a 70-63 loss at Omaha Central (Neb.) on Feb. 9.
2014 COMMITMENT
· James Blackmon Jr. (Ft. Wayne Luers): Thirty-two points in an 87-68 win over Ft. Wayne Canterbury on Feb. 7 and 24 points in an 80-66 win over Traders Point Christian on Feb. 9.
Filed to: James Blackmon Jr., Luke Fischer, Stanford Robinson, Troy Williams