Recruit Roundup: Blackmon continues torrid scoring pace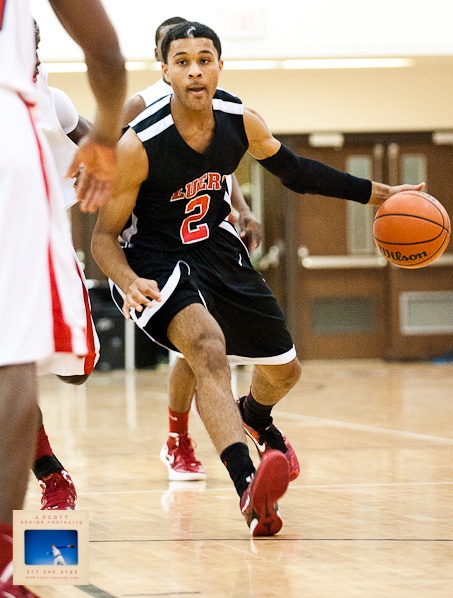 Throughout the season, Inside the Hall will keep you posted on how IU's six 2013 signees and James Blackmon Jr. are performing at their respective schools.

You can send us stats or results for this report at [email protected].
2013 SIGNEES
· Collin Hartman (Indianapolis Cathedral): Five points in a 64-40 win over Indianapolis Chatard on Jan. 29. Nine points (missed second half) in a 75-57 win over Bowman Academy on Feb. 1. Eight points in a 72-45 win over Lake Central on Feb. 2.
· Devin Davis Jr. (Warren Central): Twenty-one points in a 65-51 win over Center Grove on Feb. 1 and 26 points in a 65-59 overtime loss to Indianapolis Tech on Feb. 2.
· Luke Fischer (Germantown, WI): Thirteen points in a 79-35 win over Cedarburg on Jan. 29 and 18 points in a 94-44 win over Milwaukee Lutheran on Feb. 1. Germantown is 18-0.
· Noah Vonleh (New Hampton Prep, NH): Ten points in a 91-51 win over Bridgton Academy on Jan. 30 and 13 points and 10 rebounds in a 68-64 win over the South Kent School on Jan. 31.
· Stanford Robinson (Findlay Prep, NV): Eight points in a 76-40 win over Foothill on Feb. 1 and eight points in a 64-62 win over Desert Pines on Feb. 2. Findlay Prep is 25-0.
· Troy Williams (Oak Hill Academy, VA): Twenty-four points in a 91-61 win over Impact Academy in the Penny Hardaway Hoopfest in Las Vegas on Feb. 2.
2014 COMMITMENT
· James Blackmon Jr. (Ft. Wayne Luers): Forty points and 18 rebounds in a 92-73 win over Ft. Wayne Snider on Feb. 1 and 42 points and 10 rebounds in a 79-76 win over East Chicago Central on Feb. 2.
Filed to: James Blackmon Jr., Noah Vonleh, Troy Williams