Podcast on the Brink: Michigan State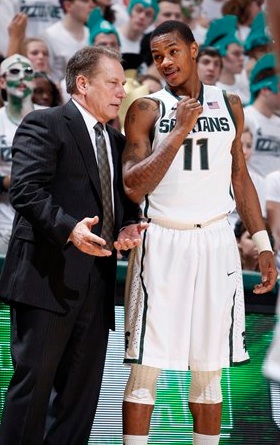 John Gasaway of ESPN Insider joins this week's show to discuss Indiana's upcoming clash with No. 13 Michigan State and the Big Ten as a whole.
Podcast on the Brink hosts Matt Dollinger and Greg Rosenstein talk to Gasaway about the current climate in the conference and where the Hoosiers rank among the best in the Big Ten. The three also debate whether IU has lived up to preseason expectations and if the Hoosiers can beat the Spartans on Sunday.
Among the other topics discussed in this week's show:
· Opposing strategies against the Hoosiers
· The team MVP debate and Cody Zeller
· Most interesting matchups against MSU
· Is Indiana the best team in the Big Ten?
· Yogi Ferrell as a pass-first, no-shoot PG
So tune in and enjoy. As always, feel free to drop us a note at [email protected].
Listen in the embedded media player below, download the episode, subscribe via iTunes or subscribe to the RSS feed.
Filed to: Michigan State Spartans, Podcast on the Brink